10 Apr 2018
European Digital Rights (EDRi) is an international not-for-profit association of 35 digital human rights organisations from across Europe. We defend and promote rights and freedoms in the digital environment, such as the right to privacy, freedom of expression, and access to information.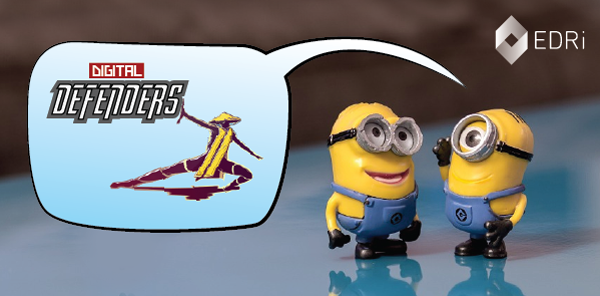 Join EDRi now and become a superhero for the defense of our rights and freedoms online!
The EDRi office in Brussels is currently looking for one intern to support our policy team. This is your opportunity to get first-hand experience in EU policy-making and contribute to a change in favour of digital rights and freedoms across Europe. The selected candidate should be able to start as soon as possible. The contract will last until 21 July 2018. The internship is paid 750,- EUR per month.
Key tasks:
Research and analysis on data protection, privacy, copyright;
Monitoring international, EU and national related policy developments;
Organising and participating in meetings and events;
Assisting with writing of the EDRi-gram newsletter;
Assisting with preparing draft reports, presentations and other internal and external documents;
Assisting with preparing communication tasks;
Development of public education materials;
Find out more about internships at EDRi.
Qualifications:
A demonstrated interest in and enthusiasm for human rights and technology-related legal issues;
Good understanding of European decision-making;
Experience in the fields of data protection, privacy, copyright would be an asset;
Excellent research and writing skills;
Fluent command of spoken and written English;
Computer literacy.
How to apply:
To apply please send a maximum one page cover letter and a maximum two page CV in English and only in .pdf files (other formats – such as doc and docx – will not be accepted) to diego.naranjo(at)edri.org.
We are an equal opportunities employer with a strong commitment to transparency and inclusion. People from all backgrounds are encouraged to apply and we strive to have a diverse and inclusive working environment.
The closing date for applications is 27 April 2018 but we will select candidates as soon as possible as we receive their submissions. Please note that due to scarce resources, only shortlisted candidates will be contacted.