03 Dec 2019
European Digital Rights (EDRi) is an international not-for-profit association of 42 digital human rights organisations. We defend and promote rights and freedoms in the digital environment, such as the right to privacy, personal data protection, freedom of expression, and access to information.
Join EDRi now and become a superhero for the defense of our rights and freedoms online!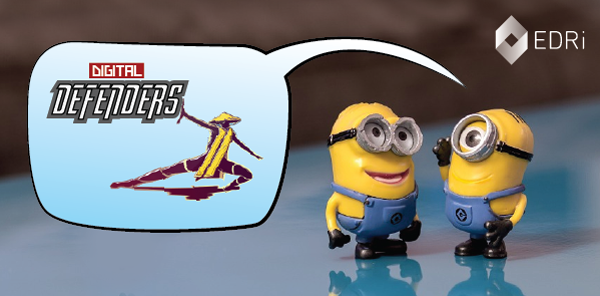 The EDRi Brussels office is currently looking for an intern to support our communications, campaigning and community coordination team. The internship will focus on social media, publications, campaigning, press work, and the production of written materials. The intern will also assist in tasks related to community coordination.
The internship will begin in February 2020 and go on for 4-6 months. You will receive a monthly remuneration of minimum 750 EUR (according to "convention d'immersion professionnelle").
Key tasks:
Social media: drafting posts, engaging with followers, monitoring
Layouts and visuals: layouts and editing of visuals (specifically for social media)
Writing and editing: drafting and editing of press releases and briefings, newsletter articles, and supporter mailings
Assisting in other communications, campaigning and community coordination tasks, such as maintenance of mailing lists, monitoring media visibility, updating and analysing communications statistics, and event organisation
Needed:
experience in social media community management and publications
layout, photo and visual editing skills
excellent skills in writing and editing
fluent command of spoken and written English
Desired:
experience in journalism, media or public relations
interest in online activism and campaigning for digital human rights
How to apply:
To apply please send a maximum one-page cover letter and a maximum two-page CV (only PDFs are accepted) by email to heini >dot< jarvinen >at< edri >dot< org. Closing date for applications is 5 January 2020. Interviews with selected candidates will take place during the first half of January, and the internship is scheduled to start in February.
We are an equal opportunities employer with a strong commitment to transparency and inclusion. We strive to have a diverse and inclusive working environment. We encourage individual members of groups at risk of racism or other forms of discrimination to apply for this post.