13 Jun 2018
This article is a short story about my participation in the Brussels exchange programme. Thanks to the Digital Rights Fund and Wikimedia, I was able to spend two and a half weeks (12 working days) with like-minded people and organisations and bring a new blast of energy to my efforts to fight the copyright censorship machine and snippet tax.
Here is how it went. First the advocacy lessons, then the numbers.

May 16 was an intense day. It was the first day of my exchange in Brussels and the first visit to the new EDRi office. However, I had to put the kind welcome from the EDRi team behind me quite quickly because because I got an impromptu call from an MEP to reschedule a meeting about the new copyright proposal for that day. This meeting turned out to be like no other. It lasted four hours and the output was a letter, which was sent by the MEP to the JURI committee members asking to vote against Articles 11 and 13.
Victory? Well, looking back I'm thinking: wow, this was quite something! But while it happened I didn't register it as a success. The main reason for this is that the meeting really was a power show. The MEP had an important message for me. No matter how well prepared you are, no matter how well you know all the details of this and that article, what always wins is whether you have the ability to explain in such simple but impactful language that inspires a positive reaction and support for what you are proposing. Therefore, all my in depth analysis and all my legal arguments were distilled to blunt, stark messages wrapped in this short letter. This was the first reality check for my advocacy skills.
Did this letter influence or change anything? Hard to tell. Looking at Julia Reda's vote count, there's still a lot to be done. By the way, did you join our Action Day on 12th June? If not, after 20th of June it's not too late to pick up the phone and Save Your Internet. Every call, email, post, video, shout for your freedom of expression counts!
Coming back to the advocacy lessons learned, the second reality check for my advocacy skills was an advice I received from one of the decision makers I met: the most effective and sure-to-be-taken-into-consideration format in which they would ideally like to receive amendments is by sending a simple table with two columns. One column with the proposed legal text and the other column with how I want it to be changed. Simple and straightforward.
However, what I also know from previous experience is that decision makers also need long and boring analysis to be able to point to and base their decision. Therefore, in depth analysis and formal opinions need not be underestimated. They just need to be complemented with catchy, simple and distilled documents. How to find resources in small organisations to be able to do both, is still for me to find out in my next quest on advancing digital rights movements.
Now here's how the exchange programme looked like in numbers:
3 MEP meetings
2 Member State Permanent Representation meetings
3 copyright reform document reviews
7 letters on copyright reform sent to decision makers
2 European Parliament hearings on Cambridge Analytica
1 ePrivacy meeting with Council attachées & civil society & lots of networking and Belgian fries 🙂
But this is just the content part. The other half of my exchange was focused on how to grow an organisation. On the admin side, Kirsten and Katarina fully emerged me in strategic planning and fundraising. As concrete results, I built with their help a Case for Support document for ApTI which will be used in fundraising activities. While there a lot of tips & tricks that I can immediately implement, I am also more confident on how to take strategic planning by the horns once I'm back.
Big "Thank You" to the entire EDRi team for welcoming me into their busy office and to all EDRi members for supporting my Digital Rights Fund application and making this possible! Also, many thanks to Wikimedia for knowledge sharing and preparatory meetings!
ApTI tweets in English @ApTI_ro and started a Bucharest Digital Rights Meetup channel.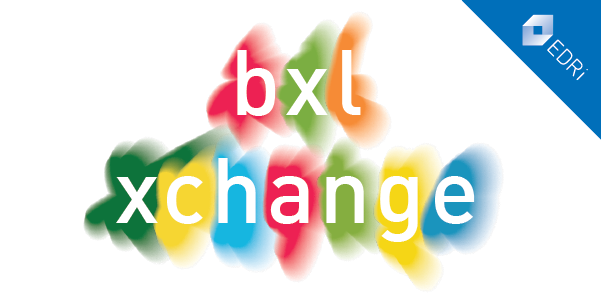 Read more:
ApTI
https://www.apti.ro/
EDRi's "Brussels Exchange Programme" – turning theory into practice (07.02.2018)
https://edri.org/edris-brussels-exchange-programme-turning-theory-into-practice/
(Contribution by Valentina Pavel, EDRi member ApTI, Romania)