Complaints Mechanism
The process to deal with possible issues should be clear and provide an independent review, allowing EDRi members in making decisions. EDRi members have adopted a Complaint mechanism in 2021. The mechanism is now operational.
The EDRi network should be equipped to deal with possible, conflicts or situations surrounding for instance abuse of power, discrimination, bullying and more.
The process to deal with possible issues should be clear and provide an independent review, allowing EDRi members in making decisions. EDRi members have adopted a Complaint mechanism in 2021. The mechanism is now operational.
The Complaints Mechanism enables EDRi to be aware of concerns regarding "transgressive behaviour" happening within the sphere of its operations, whether of the Brussels office, the volunteers, the Board or the members of the network. The Complaints Mechanism strives to remove as many barriers as possible for people to speak up about their concerns. It enables EDRi to effectively and transparently deal with complaints made to foster a safe and healthy working environment for all.
The Complaint Mechanism consists of two independent bodies: the Confidential Advisor and the Complaints Committee. Appointing two independent, qualified bodies ensures the quality of the handling of concerns and Complaints, and creates the opportunity for Complainants to submit a complaint anonymously through a Confidential Advisor. Appointing two separate bodies also creates the possibility to provide support to the Complainant and to the person against whom the Complaint is lodged.
Here you can find a template you can use in order to provide all the necessary information needed to lodge a complaint.
The Complaints Committee
The Complaints Committee strives to support EDRi Board, Staff and Members to build a healthy, inclusive and constructive organisational culture and to value diversity, difference and disagreement. As an independent body, the Complaints Committee works in the interests of the EDRi Association and not in the interests of one group or part of it.
The members of the Complaints Committee are qualified professionals in the field of dispute resolution and human resources and they are not affiliated with any EDRi member organisation or the Board. You can find more details about who is part of the Complaints Committee further down below.
The Complaints Committee can be contacted by sending an email to: complaintscommittee [at] edri [dot] org
The Confidential Advisors
The role of the Confidential Advisors is to be the first point of contact for the Complaints Procedure informing the parties involved about the process. You can find more details about who are the Confidential Advisors further down below.
The Confidential Advisors can be contacted by sending an email to: confidentialadvisors [at] edri [dot] org
Scope and Procedure
Everyone has the right to lodge a Complaint about:
EDRi's external or internal communication;

the behaviour, activities or conduct of Employees, Members and Volunteers of EDRi, when representing or interacting with EDRi (e.g. because the Complainant feels that they were treated unfairly, or that undesirable behaviour was suffered by them).
No complaints may be lodged against broad principles, policy objectives and directives as decided on by the General Assembly, or against strategy and work plans as approved by the Board, within the limits of EDRi's statutory objective.
If you want more details about how the Complaints Procedure work, please reach out to the Confidential Advisors. 
Further details and composition
Complaints committee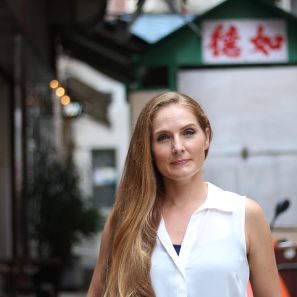 Heather Hutchings
Strategy and organisational development professional and coach
Heather has worked within civil society for over 15 years in an international context. Heather began working independently in January 2022, immediately prior to which she was the Senior Advisor, Conflict and Organizational Development at Amnesty International. Heather speaks English and has a good understanding of French. She is based in Hong Kong.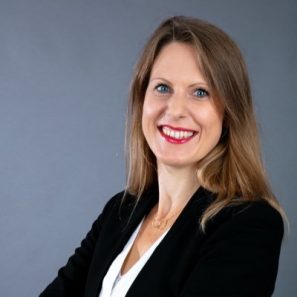 Angela Herberholz
Mediator, trainer and conflict consultan
Angela is a skilled and accredited mediator, an inspiring trainer and an insightful conflict consultant, with a career of over 10 years in sustainable dispute resolution. She worked across diverse company sizes and cultures from SMEs to global associations within the public and private sectors. Angela enables companies, teams and individuals to foster a work culture of sustainable communication and professional conflict management. Based in France, Angela serves her clients speaking English, German and French.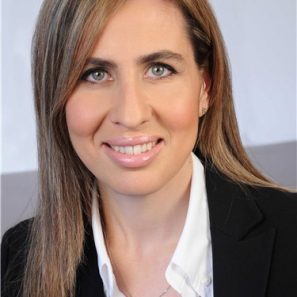 Elena Koltsaki
Lawyer and mediator
Elena is a practising lawyer and mediator, an international mediators' trainer and an Affiliate Professor of Negotiations and Mediation Management at Alba Graduate Business School at the American College of Greece. She has worked across geographies and cultures, brings language skills in Greek, English and French, and a good understanding of Italian, Spanish and German. She is based in Greece.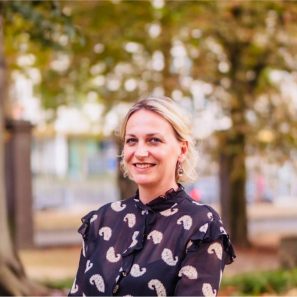 Makfire Alija
Organisational Psychologist and a Human Resources Advisor
Since 2015, she's been working with various international not-for-profit organisations in Brussels, intervening as a work psychologist, coach and counsellor, helping organisations and employees to improve well-being, and performance, and managing workplace relationships. Her main interventions are focused on: burnout, stress management, mediation, conflict resolution, providing managers with team management coaching and supporting employees to manage and overcome workplace difficulties or with career development. For many years, Makfire has also managed Human Resources within organisational structures, developing an in-depth knowledge and understanding of the legal employment framework in Belgium, as well as the best HR management practices and tools. In her interventions, she uses methods and tools built through her academic journey as well as her pieces of training in Counselling, Mediation & Conflict Resolution, Coaching, Solution Oriented Therapy and Brief Therapy.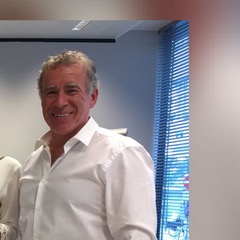 Alan Box
Organisational Development Consultant
He has worked as a coach, mentor and advisor across many industries since the 1990s. Alan has specialised in leadership, teamworking and communication skills
focused on helping people create better working environments and relationships. Alan has been an interim CEO for an NGO whilst based in Brussels, lived and worked in the USA and experienced many different national cultures as a consultant. As a Visiting Professor for RSM and Visiting Lecturer for the University of Westminster, Alan has brought his experience of conflict resolution to assist leaders and individual contributors to develop personal strategies for working better within organizational structures.