Black Box EU – Transparent trilogues instead of secret laws
The transparency platform FragDenStaat launches its new campaign "Black Box EU" today. The aim is to make documents from the otherwise secret EU trilogue negotiations public. Via the FragDenStaat website, people can submit requests under the Access to Documents Regulation and thus free the documents.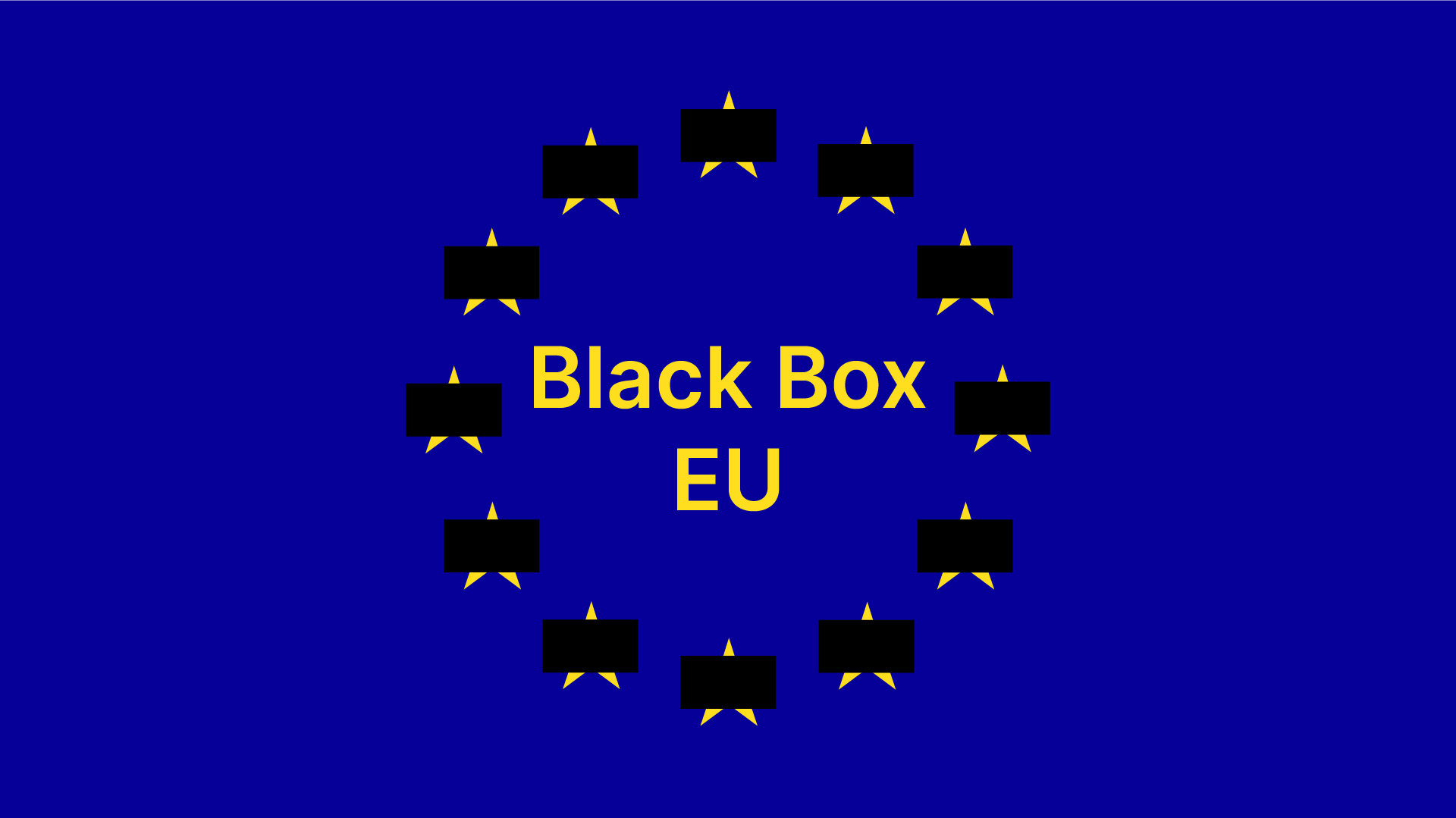 In the EU legislative process, the European Parliament, the Commission and the Council jointly decide on laws such as the GDPR, climate protection targets or regulations for Frontex. In order to reach an agreement, representatives of the three institutions meet in so-called trilogues, where a compromise is to be negotiated. Up to 80% of all EU draft laws go through such trilogue negotiations. What exactly is discussed in them usually remains secret. "
Trilogue documents are a fundamental part of EU legislation," says Lea Pfau, campaigner for FragDenStaat. "They must be publicly available so that democratic accountability and critical reporting are possible. If the EU does not meet the goals it has set itself, we as civil society will ensure transparency."
With "Black Box EU", the so-called 4-column-documents are now to be made public. In each of these, the positions of the Parliament, the Commission and the Council are recorded in one column, and in the fourth column the compromise on which the institutions agree. The documents are essential in order to understand which institution proposes which changes or on which aspects there is disagreement. The documents also help to understand the purpose of certain wordings in the subsequent national implementation of directives.
The European Parliament already made the plan to publish the documents in 2014. In 2016, the European Ombudsman Emily O'Reilly joined the call. So far, however, nothing has changed; only rarely are 4-column-documents made public. With "Black Box EU", FragDenStaat has created a central platform for journalists, NGOs and academics, which makes the trilogue documents available in a collected form.
Black Box EU: https://fragdenstaat.de/en/blackboxeu/