Leaked documents: European data protection reform is badly broken
Brussels, Belgium. New leaked documents show that European countries, pushed by Germany, are systematically working to destroy the fabric of European privacy legislation. Under the current proposals, far from being provided with security fit for the digital age, Europe's citizens right to data protection would be devoid of meaning.
The Regulation is becoming an empty shell", said Joe McNamee, Executive Director of European Digital Rights. "Not content with destroying key elements of the proposal, the EU Member States are rigorously, systematically and thoroughly undermining the meaning of every article, every paragraph, almost every single comma and full stop in the original proposal.
Leaked documents from the Council
According to the leaked proposals, crucial privacy protections have been drastically undermined, including the right to be asked for consent, the right to know how your data are used and the right to object to your data being used, minimum standards of behaviour for companies exploiting individuals' data. In several places, the text would not likely pass judicial scrutiny under Europe's human rights framework.
Background
In 2012, the European Commission made a proposal, which was amended and accepted by the European Parliament in 2014, to modernise and reform European privacy legislation. This update is urgently needed, due to the challenges of new technology.
Faced with profiling, digitisation of health data and online tracking, every corner of our lives is increasingly being invaded by "big data". With enough data, a tracking company or government can know even more than we do about our own preferences, our motivations, our health, relationships and our politics than even our closest friends or family.
What happens next?
The Council is trying to complete its work by the summer, before negotiating with the Parliament on a compromise. Unless something is done urgently, the Council will simply complete its agreement, at which stage only an absolute majority of the European Parliament would be the only way of saving Europe's data protection reform
Background documents:
Analysis produced by EDRi, Access, Panoptykon Foundation, and Privacy International of the leaked Council texts in one pagers highlighting the most problematic issues: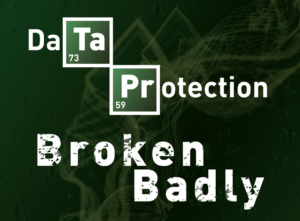 Direct download (pdf)

Comparison of European Parliament's first reading text with Council document
Council documents:
6286/1/15 – The One-stop-shop mechanism 25.02.2015
6032/15 – Right to be forgotten – Dispute settlement 09.02.2015
17072/3/14 –  Further processing, consent 26.02.2015
17072/3/14 REV 3 ADD 1 – Information and right to object 26.02.2015