Digital Rights Sessions at 30c3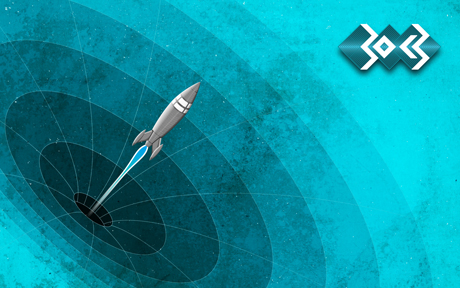 Over the next few days, the 30th edition of the Chaos Communication Congress will take place in Hamburg. If you are there, you can drop by our EDRi assembly located on the first floor in Garderobe 2 (beta map). We have teamed up with the EFF and NoisySquare for this joint assembly which will be the central meeting and working space for our member organisations and the Brussels office. You can also check the NoisySquare schedule where many EDRi members will organise workshops and talks. If you can't be in Hamburg, you can try Congress Everywhere.
Here is an overview of all major 30c3 events of importance to digital rights:
Day 1 | 27 December
17h30, Saal 6, MaTu: Policing the Romantic Crowd – Velocipedes and Face Recognition
18h, Hall 13, Kasia & Ralf: Workshop – What is next for the EU Data Protection reform?
19h30, Saal 1, Glenn Greenwald and Frank Rieger: 30c3 Keynote
20h30, Saal 1, Jacob Applebaum and arma: The Tor Network
23h, Saal 1, Quinn Norton und Dymaxion: No Neutral Ground in a Burning World
0h, Saal 2, artelse: Perfect Paul – On Freedom of Facial Expression
Day 2 | 28 December
14h, Saal 2, Jan Philipp Albrecht: EUDataP: State of the Union
15h, Hall D, Kirsten and Socialhack: Workshop – Net neutrality
16h45, Saal 6, Nicolas Maigret, Brendan Howell: The Pirate Cinema – Creating mash-up movies by hidden activity and geography of Peer-to-Peer file sharing
18h30, Saal 1, Nadja Heninger, djb, Tanja Lange: The Year in Crypto
23h30, Saal G, rysiek: Technomonopolies – How technology is used to subvert and circumvent anti-monopoly laws
Day 3 | 29 December
11h30, Saal G, Maria Xynou: India's Surveillance State
11h30, Saal 2, NoisyNarrowBandDevice: Europe, the USA and Identity Ecosystems

12h45, Saal 2, Kate Krauss: ID Cards in China: Your Worst Nightmare. In China Your ID Card Knows Everything
14h, Hall D, Kirsten: Workshop – Hacking the EU elections
14h, NoisySquare Assembly, Ralf: Workshop – Amending the European Parliament draft report on mass surveillance
16h00, Saal G, Elizabeth Stark: #SOPA, #NSA, and the New Internet "Lobby"
19h Saal G, aluburka: Anonymity and Privacy in Public Space and on the Internet
20h30, Saal 1, Annie Machon: The Four Wars. Terror, whistleblowers, drugs, internet
20h30, Saal 2, evacide: The Internet (Doesn't) Need Another Security Guide. Creating Internet Privacy and Security Resources That Don't Suck
Day 4 | 30 December
11h30, Saal 1, Claudio Guarnieri, Jacob Applebaum, Morgan Marquis-Boire: To Protect And Infect. The militarization of the Internet
11h30, Saal G, Michael Brennan: Beyond the Tech: Building Internet Freedom Tools for Real People
13h45, Saal 6, Seb: Human Rights and Technology – "A New Hope" or "The Empire Strikes Back"?
14h Saal 1, Kurt Opsahl: Through a PRISM, Darkly. Everything we know about NSA spying
14h Saal 2, houndbee: THE DATABASE NATION, a.k.a THE STATE OF SURVEILLANCE
16h Saal 2, Andy Müller-Maguhn: Concepts for global TSCM – getting out of surveillance state mode