Mozilla's Open Web Fellowship 2016: Join EDRi's team!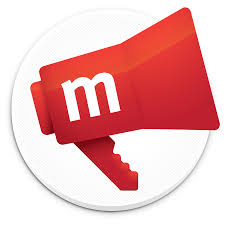 Mozilla's Open Web Fellows programme, which was launched in 2015, is an international programme designed to link developers, engineers, technologists and programmers with civil society organisations around the world to help protect the Internet. For this second year of the programme, EDRi is proud to be the among the first European organisations to be chosen as a host organisation for the Mozilla Web Fellowship. You can apply here until 21 March, check out the criteria below.
Keeping the internet open is EDRi's "raison d'être". While EDRi has been successful in defending digital rights in the EU through a succession of major campaign victories, there is still a need to increase the capacity of the organisation to fulfil its role at the heart of policy-making in Brussels, due to the ongoing onslaught of draft legislation and "self-regulation" initiatives that could endanger the openness of the Internet.
In the past years, we have been fighting against the damaging trade agreements, supporting Europe's data protection reform and campaigned against EU surveillance proposals, such as the telecommunications data retention directive and air passenger data collection and exchange deals with countries outside the EU.
Among the many threats we are now facing is the current wave of "counter-terrorism" proposals after the attacks in France and Denmark, with European governments rushing to adopt new laws with little or no obvious consideration of effectiveness, proportionality or whether our freedoms and privacy rights are being sacrificed in the process. In addition, private companies are increasingly being trusted to take measures to achieve public policy goals this poses a growing threat to freedom of expression and the rule of law, particularly because international human rights law is binding on states and not on private organisations – and can therefore be circumvented by "voluntary" enforcement actions.
Europe's standard-setting role with regard to policy-making in the digital sector is particularly important, as nearly all relevant laws are decided at the EU-level and only have to be implemented by the 28 Member States.
The Mozilla Fellow will spend 10 months with the EDRi office in Brussels, working in cooperation with us to safeguard the Internet as a global public resource. We look forward to hosting a young tech leader who will lend us his/her expert perspective on our key priorities for the next year: In 2016, we will be focusing on data protection, surveillance, copyright and network neutrality. It is absolutely crucial for our work in Brussels to create a better understanding of Internet policy issues among policy makers and the broader public. We are excited to share our advocacy experience and to add technical expertise to our team.
Apply to become a Ford-Mozilla Open Web Fellow at EDRi if you want to put your technical expertise to work on European legislation. We have lots to do!
Applications will open on 1 February and close on 21 March – see Mozilla's website.
Who can apply?
It could be you! Broadly speaking, we are looking for makers – those who see a problem in the world and can solve it through technology or media. The right candidate may bring specialities in design, development, storytelling, research and policy analysis, and should be comfortable performing as a technologist, a tinkerer, and a curious contributor to the fellowship program. You do not need to have previous experience with Internet advocacy, policy or activism. A lot of campaign design, community organizing, education, and coalition building happen through teamwork and skills like data visualization and participatory learning. You can be at any stage in your career, provided you are open to learning.