EDRi @RightsCon 2017 – You cannot miss us!
EDRi member Access Now is bringing the sixth edition of RightsCon, the world's leading digital rights event, to Brussels. We are happy to announce that EDRi's presence at the conference will be particularly strong this year – our members will be organising a record number of sessions, and our team will participate in an impressive selection of talks and panels.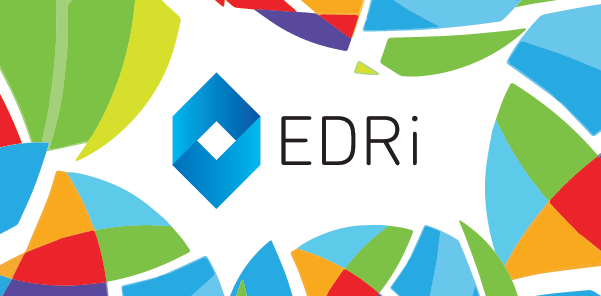 From 29 to 31 March, the event will bring together more than 1200 attendees – human rights advocates, digital rights enthusiasts, organisations, tech companies, universities, startups, and decision-makers. We are proud to be part of this outstanding event!
You can check the latest draft schedule here and the draft programme session list here. Below, you can find the list of the sessions in which our team is speaking, and those organised by our Brussels office and EDRi members. (If you are an EDRi member or observer and you don't see your session listed, please let us know – we'll be happy to add it there!)
In addition to our talks and panels, we have many meetings scheduled during the conference. We will be busy for sure, but if you see us around, don't hesitate to come and say hello, or grab some of our publications and stickers at our community booth!
---
DAY 1 – Wednesday, 29 March
10:30 – 11:45
Lightning talks: Algorithms and Fake News (Innovation)

The Future is False Positive (Bits of Freedom)
Inside Facebook Algorithmic Factory (SHARE Foundation)
The Deanonymization Arms Race – Machine Learning & Metadata (Data & Society Research Institute & EDRi)
14:30-15:45
The Outer Boundaries of Hacking Crypto (Access Now – Klimt)
Civil Society in the Global Digital Policy Agenda: Update on the G20 Process and Setting the Way Forward 2017-2018 (CSISAC, Civil Society Council at the OECD – Inspiration)
Lightning Talks, Global Opportunities and Risks, pt. 1 (Palace Ballroom I)

Hacking & Hacking Lawsuits – Kazakhstan's Global Crackdown on Press Freedom (Electronic Frontier Foundation, EFF)
16.00 – 17.00
Linking trade agreements with adequacy decision: What risk for data protection? (Access Now – Creativity & Exploration)
17.15 – 18.15
Monetising your privacy: Concerns in the post-truth era of online publishing (EDRi – Inspiration)
Why give up freedom to fight terrorism? (EDRi – Evasion)
EU export controls – policy posturing or real-world impact? (Access Now – Innovation)
Enabling the Free Flow of Data Globally: What Rules for Data Transfers? (Access Now – Klimt)
---
DAY 2 – Thursday, 30 March
9:00 – 10:15
Community ISPs: Building Alternative Networks (Article 19 – Demo Room Vision)
12:00-13:15
Rough Road Ahead: What the US and EU Elections Mean For Human Rights Electronic Frontier Foundation (EFF – Palace Ballroom I)
Beyond Post-Truth: Algorithms vs. Alt_Social (Alternative Informatics, Alt_Bil – Stoclet)
Risky Online Dating and the LGBTQ Community: A Conversation (Article 19 – Evasion)
14:30-15:45
Contextualizing Digital Security Threats and Best Practices (Article 19 – Demo Room Clarity)
16:00-17:00
Net Neutrality Planet: What's Next in the Global Fight For an Open Internet (epicenter.works – Palace Ballroom I)
Taking Forward the Multistakeholder Debate (UNESCO – Klimt)
Corporate sponsorship of NGOs and Conferences: Ethics and Independence (Privacy Surgeon – Infinity)
---
DAY 3 – Friday, 31 March
9:00 – 10:15
Cross Border Access to Evidence / Encryption (EDRi – Serenity)
Reforming the e-Privacy Regulation: Will We Bring Privacy and Security Into the 21st Century? (Access Now – Klimt)
Managing Concerns Around Digital Identity (Access Now – Innovation)
Priva-TiSA-tion of human rights? (EDRi – Palace Ballroom I)
Privacy for Everyone: Using Libraries to Promote Digital Privacy (International Federation of Library Associations and Institutions – Inspiration)
10.30-11.45
OTT Services: Leveling the Field for Digital Rights (Access Now – Creativity & Exploration)
The Four Finger Rule: The Impact of Sexuality Censorship on Society (EFF – Mosaic)
Surveying Surveillance in the EU (Access Now – Infinity)
12:00-13:15
The Internet of Things and Ubiquitous Surveillance (Access Now- Klimt)
Trade Agreements and Electronic Commerce: The Users' Perspective (EFF – Creativity & Exploration)
Busting Digital Rights Myths (Asociatia pentru Tehnologie si Internet, ApTI – Inspiration)
14:30-15:45
¿Quién Defiende Tus Datos? 2016: Holding Telecoms Accountable and Encouraging Best Practices Through Rating Reports (EFF – Palace Ballroom I)
Who Controls Online Media? (Panoptykon Foundation & EDRi – Creativity & Exploration)
16:00-17:00
Government Hacking: Finding the One Exploit to Rule Them All (Bits of Freedom – Palace Ballroom I)
The Erosion of Democracy: Impacts on Society and Civil Society (Access Now – Klimt)
ToS as Law: When Governments Rely On Terms of Service, What Are Your Options? (CDT – Evasion)
Every Plane You Take, I'll Be Watching You… Wait, You're On A Train? (Access Now – Creativity & Exploration)
17:15-18:15
Secure UX: How Design Methodologies Build Safer Online Communities (Access Now & Meedan – Mosaic)
Culture to the People! Adapting Copyright to the XXI Century Private meeting (by invitation only) (EDRi – Serenity)