Press release: Father of net neutrality warns EU's proposals may "guarantee US dominance" online
Following high-level meetings with the European Commission this week, leading US Professor Tim Wu said he was "worried that the Internet in Europe will never recover if these proposals are adopted." He added that, in relation to online services, the proposals may guarantee the dominance of US online services in Europe for years to come.
With regard to his meetings with the Commission, Professor Wu commented:
I don't think the Commission should have a preference for a bad agreement rather than no agreement at all.
Joe McNamee, Executive Director of European Digital Rights said:
Professor Wu is a leading expert on the issue of net neutrality. It is crucial that European policy-makers take these warnings seriously.
The current situation in the European Union is critical. After the European Parliament adopted a strong first reading text in 2014, it is being subject to pressure from Member State governments represented in the Council and from the Commission. The Parliament has the democratic support not to concede to pressure and deliver net neutrality. You can help save the Internet through https://savetheinternet.eu/.
Background information:
In 2013, Prof. Wu was named to National Law Journal's "America's 100 Most Influential Lawyers."
In 2006 he was named one of Scientific American's 50 people of the year.
In 2007, he was named one of Harvard University's 100 most influential graduates by 02138 magazine.
From 2011 to 2012, Wu served as a Senior Advisor to the Federal Trade Commission.
Notably, Prof. Wu was the first person to coin the term "net neutrality".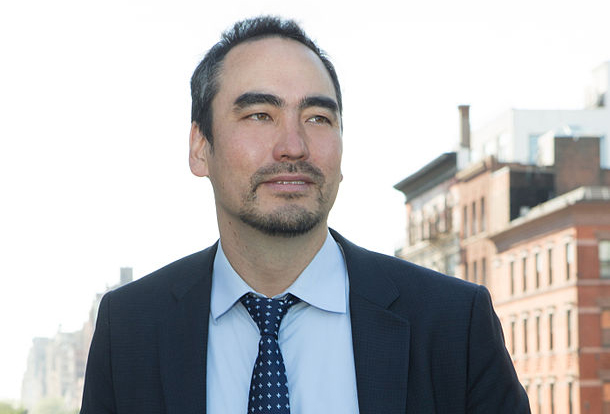 Photo by Sagmanbennettrobbins at English Wikipedia, CC BY-SA 3.0