Join us at the 34C3 network assembly!
The 34th Chaos Communication Congress (34C3) will take place in Leipzig on 27-30 December 2017. This year, we will organise an assembly together with our friends at the Electronic Frontier Foundation (EFF), Privacy International, epicenter.works, Digitale Gesellschaft Switzerland, Forum InformatikerInnen für Frieden und gesellschaftliche
Verantwortung (FIfF), Fitug, Gesellschaft für Freiheitsrechte (GFF), Hermes Center, Vrijschrift and the Free Software Foundation Europe (FSFE).
This assembly will be the meeting point for every digital rights defender out there, a workshop space where you can participate in or organise sessions, where you can get to know the EDRi network and its allies and relax.
If you are planning to carry out a workshop at 34C3 and think it could fit in the EDRi space, we would love to know about it! It can be anything related to digital rights (privacy and data protection, copyright, net neutrality, surveillance, whistleblowing, transparency…) and from every perspective (technical, legal, sociological…).
Please send us your proposal by 19 November. We will get back to you by the end of November to let you know if your session can be organised in our assembly. [Update: The deadline has been extended to 26 November.]
How do I do it?
Write an email to guillermo.peris[at]edri[dot]org with the following information for each proposed session:
session title
short description
language
session format
length
preferred session date and time – please indicate two options!
a short introduction of yourself and your organisation
Examples of formats:
conversation (share your experience and ideas and invite reflection)
workshop (a practical, hands-on oriented session)
training (teach something to the attendees)
Tips for planning your workshop:
Be inclusive and foster new connections between participants
Limit the duration of your session to maximum 1,5 hours
Invite different organisations or projects to collaborate on the session with you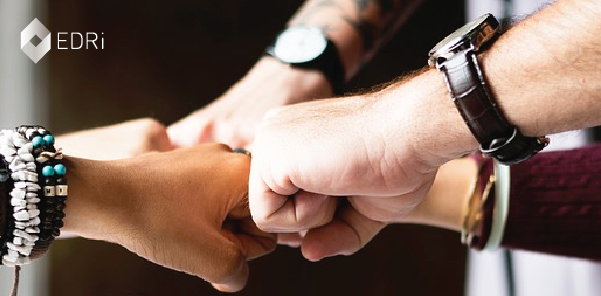 34C3 Tickets: Status and Open Sale
https://events.ccc.de/2017/10/03/34c3-tickets-status-and-open-sale/