Member in the Spotlight: Alternatif Bilişim Derneği
The Alternative Informatics Association (Turkish: Alternatif Bilişim Derneği, Alternatif Bilişim acronym) is a Turkey based civil society organisation focusing on the issues of media literacy, internet censorship and mass surveillance since 31 December 2010.
This is the 18th article of the series "EDRi member in the Spotlight", in which our members have the opportunity to present themselves and their work in depth.
Today we get to know more about the Alternatif Bilişim Derneği.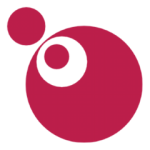 Free Software Foundation Europe Q&A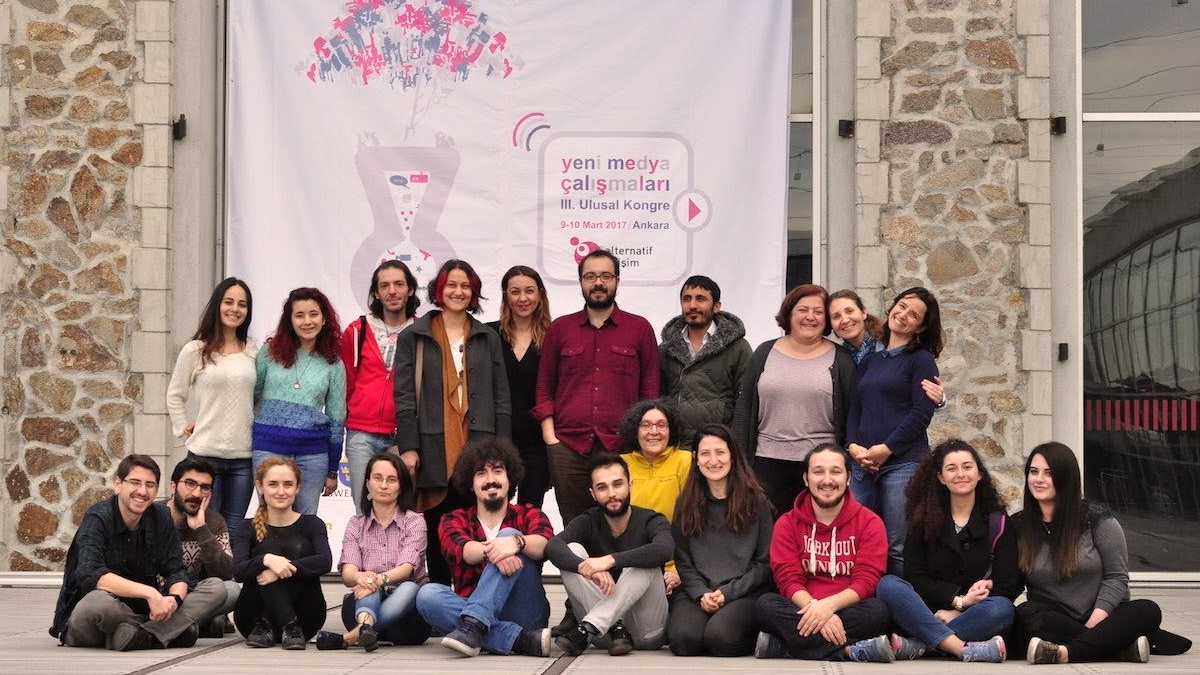 Design by: Alternatif Bilişim
Who are you and what is your organization's goal and mission?

The Alternative Informatics Association (Turkish: Alternatif Bilişim Derneği, Alternatif Bilişim acronym) is a Turkey based civil society organisation focusing on the issues of media literacy, internet censorship and mass surveillance since 31 December 2010.

The association organises conferences, workshops, publishes e-books and contributes to the organisation of online/offline campaigns against internet censorship and mass surveillance. It's members have produced scientific work, shared content related to technical guidance and organised public outreach activities concerning digital literacy and online games for a decade. In recent years, the association has expanded its role to reporting breaches of digital rights in Turkey and demanding the protection of associated freedoms. Alternatif Bilişim has been a member of European Digital Rights (EDRi) since 2014 along with 40+ other prominent digital rights organisations, active in Europe. The association emphasises that technological work and algorithms have the most adverse impact on its users; thus the critical public sphere must also be created by users themselves, in a distributed, decentralised fashion.

How did it all begin, and how did your organisation develop its work?

Before it became an association in 2010, Alternatif Bilişim was a decentralised online group of people having mostly technical backgrounds. This wasn't a choice or preference, the group aimed at gathering more people from different backgrounds. But this is how it started. In November 2008, group members launched a website called "ozgurinternet.info" on which technical guides on tackling online bans and surveillance, proxy services to access banned sites, anonymous instant message services and some other services were provided. We couldn't keep this project up for several reasons. We could reach a very limited number of people and had very limited resources. Besides, since the problem wasn't only technical, the solution also wouldn't be only technical.

From 2008 to 2010, for 2 years, the group evolved into a "social techie" group rather than "mostly techie" group with the contributions of its new members from different professions like journalists, lawyers, academics, etc. At the same time, online censorship and mass surveillance started to be more visible and more people were involved in these issues in Turkey. It was everyone's problem in a very short time.

The evolution of Alternatif Bilisim and the movement against online censorship developed fast in a parallel fashion. In December 2010, Alternatif Bilişim became Alternatif Bilişim Derneği (Association) which is a legal form of NGO structure in Turkey. From then on, its pool of members has grown with the joining of academics, journalists, writers, socio-technical workers and students. The association has built close ties with the Internet Technologies Association, Linux community as well as a few hacker spaces and fablabs. The blocking of channels such as YouTube in Turkey forced the organisation to get in contact with other interested communities and after a few noteworthy street protests and advocacy campaigns against state censorship, the Gezi movement took hold. With the awareness boost of young netizens, there came the time for the "Internet Ungovernance Forum" in September 2014, with the support of many qualified digital rights organisations, coordinated simultaneously as a counter-event to the "Internet Governance Forum", taking place in Istanbul. Collaborations with other NGOs in Turkey also continue; and with the establishment of Free Web Turkey as an umbrella network, the civic digital rights landscape became more familiar with working in collaboration.

As for the communication within the association network, there is a mail list devoted to the subscription of all members through which most decisions are taken. Until now, the association had no remunerated staff; all the work has been volunteer based. The main communication channel is Twitter. Since the majority of members are academics and students, events or campaigns organised are disseminated in university networks, mainly university clubs or departmental channels. The open-source e-books are an attractive source for higher education actors.

The biggest opportunity created by advancements in information and communication technology is…

Citizens can participate to public debates more easily. Existing intellectual hierarchies in media and in academy were not always rights-friendly. Participatory culture encouraged by digital technologies did bring more contributions and weakened existing hierarchies through citizen journalism or collaborative web projects. If decentralised and horizontal structures of the internet are protected, knowledge would prosper in equal and democratic terms.

The biggest threat created by advancements in information and communication technology is…

The biggest threat globally is that mass surveillance has reached devastating levels and with the advent of centralisation, the algorithmic decision making processes have become highly problematic.

On a national level, the biggest threat is the obstacles to the freedom of speech, as well as the obstacles to freedom of knowledge. When conducting a campaign on the rights on cyberspace, it is difficult to come together in public spaces due to the new rules imposed by the government. The public authorities' measures taken during the pandemic have also prevented public outreach of all NGOs in Turkey.

Which are the biggest victories/successes/achievements of your organisation?

In 2010, sites.google.com was banned in Turkey. We appealed to the ECHR and we won the case. It was one of the first key judgments of the ECHR on internet bans. This decision has helped us and all digital rights defenders in Turkey.

The campaign against Phorm, named ENPHORMASYON, was another significant victory for us and every internet activist and rights defender in Turkey. Phorm started its operations by collaborating with Turkey's only internet infrastructure provider TTNET. Phorm's business model was based on behavioral advertising and required doing deep packet inspection (DPI) on the flowing traffic at the TTNET data centers which means reading all the data going through the cables and profile users at the source. We led this campaign and won the fight. At the end "the Company" had to stop operating and leave Turkey.

We organised the Internet Ungovernance Forum in September 2014 for people who demand that fundamental freedoms, openness, unity and net neutrality remain the building blocks of the internet. Our ambition was to talk about the real problems of the internet, how we can solve these and to chart a path for action. The forum was held as a counter-event to the Internet Governance Forum (IGF) 2014 which was also held in Istanbul on the same dates. We had noticed that at IGF events, the most urgent problems of the internet did not get the right attention. For us, these problems include censorship and freedom of speech; surveillance and privacy; excessive commercialisation and super-monopolies; protective, prohibitionist and conservative governance approaches and awful governance examples as in the case of Turkey. The Forum organised at the premises of the Istanbul Bilgi University, attracted hundreds of people from all walks of life. https://iuf.alternatifbilisim.org/

Alternatif Bilisim has also organised the New Media Congress every two years since 2013 as a significant, collective effort under the authoritarian surge.

The organisation is also proud of publishing e-books based on open science principles and open access policy.

If your organisation could now change one thing in your country, what would that be?

We wish there was a way to answer this question without the threat of our organisation being closed down, or our Board members being prosecuted. We want a political order that respects human rights and does not enforce auto-censorship on its citizens.

What is the biggest challenge your organisation is currently facing in your country?

The biggest challenge we are facing is the lack of the rule of law. This refers to impunity, arbitrary implementation of judiciary processes which do not comply with Constitutional Court decisions, inconsistency in judiciary decisions and non-compliance with the ECHR, and the pressure applied by senior governmental figures on the judiciary. This whole picture means an increasing surge on digital communications and a huge dark cloud over our efforts and standing as a digital rights organisation. Even more strikingly, the hope for social justice and future prospects for change have been taken away from people.

How can one get in touch with you if they want to help as a volunteer, or donate to support your work?

We have a bank account for donations and an email list for communicating with volunteers. The bank account for the donation is at this link.

Usually, volunteers translate significant policy developments in Europe and other parts of the world into Turkish and contribute to the academic activities, like publications, seminars and conferences. We also need technical support like editing multimedia or web development from time to time. All interested supporters and volunteers can reach us at .
Discover more about Alternatif Bilişim Derneği