Member in the Spotlight: Metamorphosis Foundation
Metamorphosis Foundation envisages a society where engaged and aware citizens are actively using innovative tools to exercise their civic rights and responsibilities; vigilant in influencing and holding their government to account, and thus ensuring democratic, accountable, and responsive governance.
This is the 15th article of the series "EDRi member in the Spotlight" in which our members have the opportunity to introduce themselves and their work in depth.
Today we introduce our member from North Macedonia – the Metamorphosis Foundation.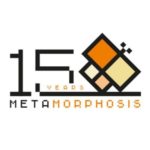 Metamorphosis Foundation Q&A
1.Who are you and what is your organisation's goal and mission?
At Metamorphosis, we envisage a society where engaged and aware citizens are actively using innovative tools to exercise their civic rights and responsibilities; vigilant in influencing and holding their government to account, and thus ensuring democratic, accountable, and responsive governance.
The Foundation for Internet and Society, Metamorphosis is a nonprofit civil society organisation established in Skopje, North Macedonia that works on strengthening the awareness and capacity of citizens and civil society to assume their possible role as activists for democracy to the fullest, while also supporting government to fulfill its democratic role in serving society.
The foundation supports those who struggle the most to get equal rights in a democratic and inclusive society, and advocates for this work as a key partner with governments and citizens. We aim to become a leading national and regional advocate in supporting and enabling citizen engagement and government accountability, with a particular emphasis on the use of information technology and knowledge-sharing.
Metamorphosis primarily works on four interconnected program areas: institutional transparency and accountability, capacity development for active citizenship, upholding human rights online, and media development.
2. How did it all begin, and how did your organisation develop its work?
Metamorphosis in its current form came into being in 2004, when a group of digital rights activists decided to transform the e-publishing center, founded in 1999 into an organisation with a much wider scope. The fundamental role remained the same, helping the civil sector and public institutions build capacity to make the most of ICT, but the founders also acknowledged that society needed much more besides IT literacy training and support for building websites.
By 2004, at a time when less than 10% of the population of North Macedonia was using the internet, we anticipated its impact on human rights and the potential to affect all aspects of everyday life in both positive and negative ways. In fact, most of us were science fiction fans, which contributed to a different way of thinking than other civil society organisations, including the need for advocacy and networking based on empirical research, which was unavailable at the time.
We started our new mission with conducting the first massive survey of ICT use in North Macedonia, which then served as the foundation for the creation of National Strategy for Information Society Development in 2005 through an inclusive multi-stakeholder process. Mindful of the need for content and tools in local languages, we also promoted free culture, localisation of open source software, adoption of Creative Commons licenses and promotion of public domains via COMMUNIA. We advocated for child safety online and joined the Freedom Not Fear event. Besides fostering good governance, we started helping the media community better understand the new digital environment.
To learn how to better advance digital rights initiatives at home, we extended links with more experienced organisations from around the world. In 2005 we participated in the Computers, Freedom and Privacy Conference (CFP) in Seattle and strengthened cooperation with EDRI members like ApTI, which led to joining the network in 2006. This also brought the benefit of inclusion in activities at European Union level, particularly valuable for civil society coming from a candidate country i.e. a future EU member.
Over the last decade, we have been busy countering the 2007-2017 backsliding from democracy in North Macedonia, into what the EU designated as 'state capture.' As populist ruling parties instituted massive illegal surveillance and control of traditional media, we focused on the promotion of privacy and freedom of expression. Metamorphosis founded three media outlets, the fact-checking service Truthmeter.mk in 2011, Albanian language news portal Portalb.mk in 2012, and Meta.mk News Agency, producing news in Macedonian, English and other languages in 2014.
The need to fight disinformation through informal education led to the establishment of the Media Fact-Checking Service, the Critical Thinking for Mediawise Citizens – CriThink resource center. The growing need to tackle the spread of cross-border disinformation in our region led to founding the Anti-Disinformation Network for the Balkans. We also co-founded the SEE Digital Rights Network.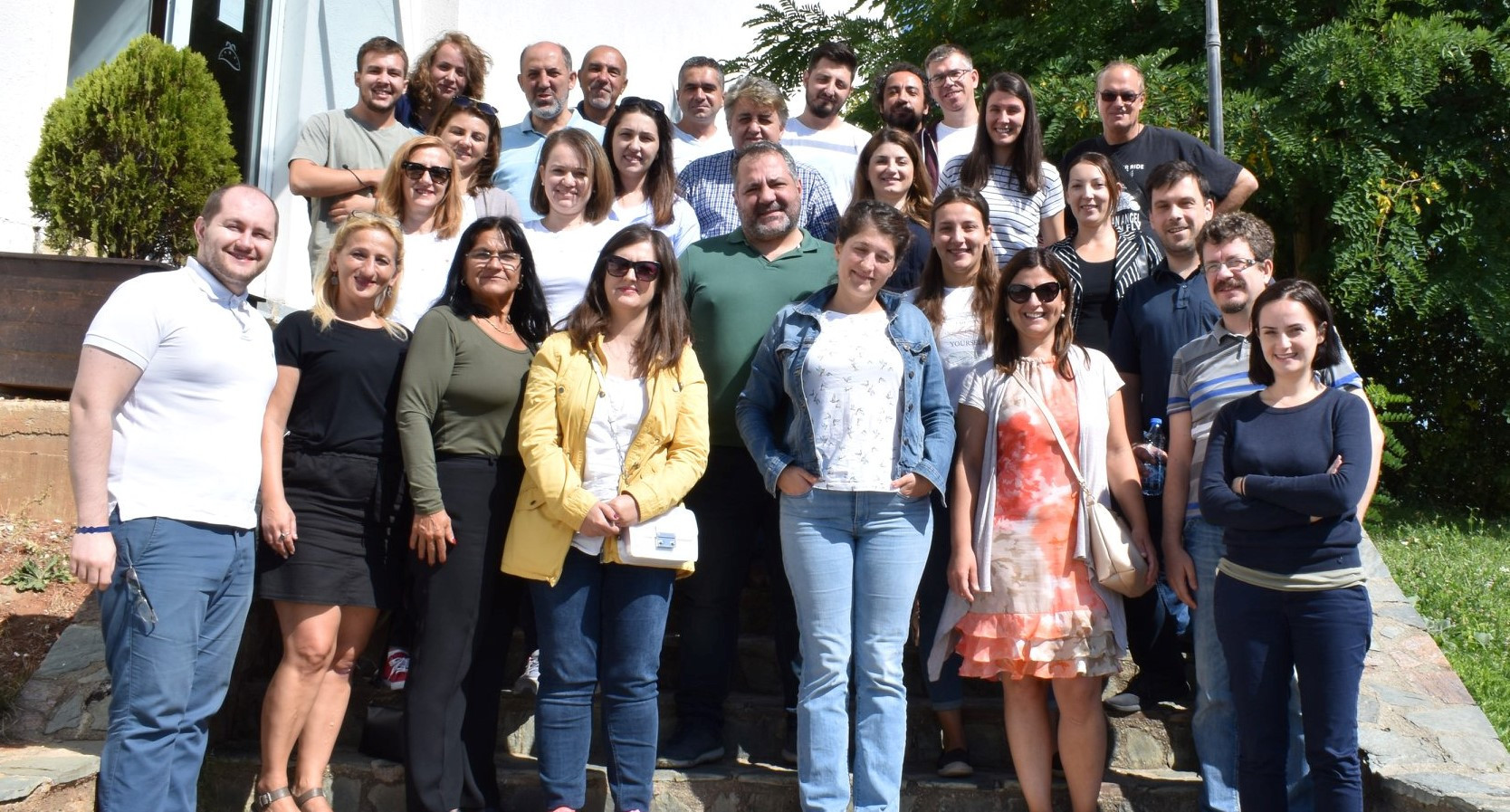 3. The biggest opportunity created by advancements in information and communication technology (ICT) is…
…providing equal access to information and services irrespective of location, connection speed and global connectivity. For the first time in history, all humans feel like they belong to the same planet and face similar challenges.
Using this connectivity as an advantage, alongside EDRI, we also became members of international networks such as APC, IFEX, the International Fact-Checking Network, ACTION SEE, TechSoup, TransparenCEE, and a content partner of Global Voices. Each of these networks helped us fine tune our capabilities to deal with issues both nationally as well as increasingly throughout the Balkans and South East or Eastern Europe, in cooperation with like-minded partners.
4. The biggest threat created by advancements in information and communication technology is
…that its fast development is disproportionate to the low digital literacy of the overall population. This leads to the risk of unequal use of services and information as well as unsafe behaviors online. While legal frameworks can't keep up with the pace of technological development, irresponsible centers of power increasingly use the online world as a platform to push anti-democratic agendas.
5. Which are the biggest victories/successes/achievements of your organisation?
We succeeded in the promotion of the use of the internet and ICT for social good and civic engagement in policy as well as in community-level processes. This helped to overcome much of the nascent technophobia, especially among older generations, by promoting responsible and inclusive use of ICT through education in our very multicultural and multilingual country.
We became the first fact checking organisation in the country that has raised awareness of the risks of disinformation and the need to educate the public to better recognise it, which we consider as our great achievement. We were the first to introduce media fact-checking in South East Europe, and our open source methodology served as a model for such services in the region and beyond, including one in Egypt.
In the 16 years since our inception we provided support to institutions through policy making, including national strategies on information society, transparency and open data, development of e-government frameworks and e-services.
As freedom of expression began backsliding in North Macedonia after 2008, Metamorphosis countered the prevailing spiral of silence by establishing and supporting credible online media outlets and creating space for public discourse, which continue to flourish and to contribute to the diversity and quality of the media ecosystem to date.
6. If your organisation could now change one thing in your country, what would that be?
– Introduction of media literacy, digital rights and critical thinking in the curriculum of the public education system, and mainstreaming informal education about them in the media sphere.
7. What is the biggest challenge your organisation is currently facing in your country?
The main challenges that Metamorphosis face relates to the low capacity of civil society and independent media as well as fragile democratic institutions and corruption which results in a lack of trust of citizens towards the media, civil society organisations and the state.
8. How can one get in touch with you if they want to help as a volunteer, or donate to support your work?
We believe that open communication and cooperation is key to success and are always more than happy to engage with anyone who is interested in contributing to our mission.
Our portfolio can be found on our website and our current activities are being posted on our social media every day.
Discover more about the Metamorphosis Foundation