New Dutch law for intelligence services challenged in court
On 21 March 2018, the Dutch voted in an advisory referendum on the new Intelligence and Security Services Act. A majority of Dutch citizens voted against the law in its current form – a clear signal that the law is in urgent need of reconsideration. EDRi member Bits of Freedom has been fighting against important parts of this law since the first draft in 2015, so the outcome of the referendum comes as a positive news.
In response to the outcome of the referendum, the Dutch government announced amendments to the new law that will be submitted to Parliament after the summer. Unfortunately, the announced amendments are primarily cosmetic in nature and do not address the widespread critique that the law enables the untargeted collection and sharing of large amounts of citizens' personal data.
Meanwhile, the new law entered into force entirely on 1 May. This move effectively prevents the Dutch legislator (Lower and Upper House) from reviewing and possibly changing the announced amendments and from ensuring that the law respects the fundamental rights of citizens before it fully enters into force.
Implementing the law without listening to the critique of the voters who voted against it during the referendum, and without providing the legislator the opportunity to review and improve the amendments announced by the government, is not acceptable. That's why Bits of Freedom, together with a broad coalition of NGOs and companies, will go to court (interim proceedings) as soon as the new law enters into force. The court challenge will focus on the most controversial provisions of the law enabling the untargeted collection and sharing of large amounts of personal data. The oral hearing will take place on 7 June.
The coalition consists of Bits of Freedom, Privacy First, the Dutch Committee of Jurists for Human Right (NJCM), the Dutch Association of Defence Counsel, Free Press Unlimited, Waag Society, Greenpeace International, BIT, Voys, Speakup and Platform Protection of Civil Rights. The coalition is coordinated by the Public Interest Litigation Project (PILP) and legal representation is provided by the law firm Boekx.
Background
On 11 July 2017, the Dutch Senate passed the new Intelligence and Security Services Act. With the Senate vote, a years-long political battle came to an end: the secret services were given dragnet surveillance powers. Citizens subsequently called for a referendum, which was held on 21 March 2018. Since 2015, the law has faced overwhelming opposition from experts, industry, political parties, civil society, and citizens. The law proved particularly controversial on five points: the dragnet-surveillance power, real-time access to databases, third-party hacking, oversight, and the sharing of unevaluated data with foreign services.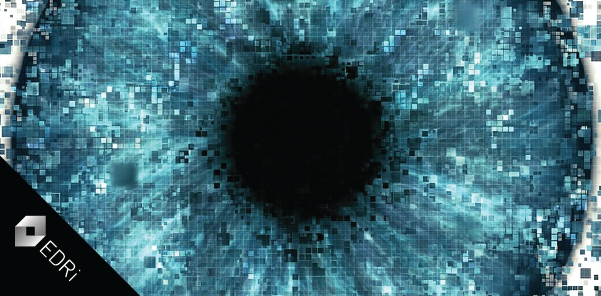 Bits of Freedom challenges new law for secret services in court (18.04.2018)
https://www.bof.nl/press/bits-of-freedom-challenges-new-law-for-secret-services-in-court/
Dutch Senate votes in favour of dragnet surveillance powers (26.07.2017)
https://edri.org/dutch-senate-votes-in-favour-of-dragnet-surveillance-powers/
Dutch House of Representatives passes dragnet surveillance bill (22.02.2017)
https://edri.org/dutch-house-of-representatives-passes-dragnet-surveillance-bill/
Dutch Minister reveals plans for dragnet surveillance (15.07.2015)
https://edri.org/dutch-minister-reveals-plans-for-dragnet-surveillance/
(Contribution by EDRi member Bits of Freedom, the Netherlands)