New Protocol on cybercrime: cutting red tape ≠ cutting human rights safeguards
From 20 to 22 November 2019, European Digital Rights (EDRi) and the Electronic Frontier Foundation (EFF) took part in the Octopus Conference 2019 at the Council of Europe (CoE) to present the comments submitted by EFF, EDRi, IT-Pol Denmark and the Electronic Privacy Information Center (EPIC) on draft provisions of the Second Additional Protocol to the Cybercrime Convention respect human rights. The Protocol sets the conditions for access to electronic data by law enforcement in the context of criminal investigations.
17 civil society organisations joint their call in a letter to the CoE Cybercrime Committee (T-CY) to ensure that the negotiations between more than 60 countries include substantial human rights safeguards in the draft text. The list of potential signatories goes far beyond the Council of Europe Parties and includes countries like the United States, Turkey, Morocco and Azerbaijan.
The procedures proposed by the Cybercrime Convention Committee (T-CY) exacerbate the challenges of the Cybercrime Convention (CCC), and create the potential for serious interference with human rights.
– the letter reads.
While the United States and the EU are engaging in a race to the bottom against one another in terms of privacy protections, it is essential that the T-CY listens to civil society concerns and avoids creating a mechanism that bypasses critical legal protections inherent in the current Mutual Legal Assistance Treaties (MLATs) – falsely considered as "red tape".
Read the letter here.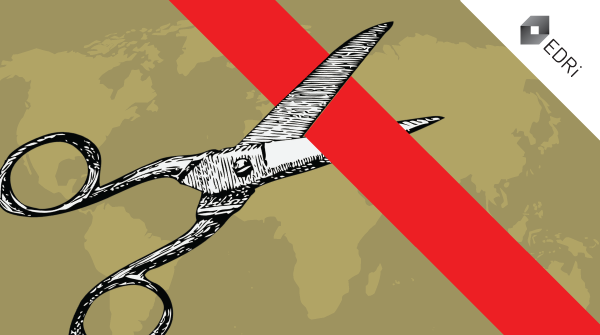 Joint civil society response to discussion guide on a 2nd Additional Protocol to the Budapest Convention on Cybercrime (28.06.2018)
https://edri.org/files/consultations/globalcoalition-civilsocietyresponse_coe-t-cy_20180628.pdf
Nearly 100 public interest organisations urge Council of Europe to ensure high transparency standards for cybercrime negotiations (03.04.2018)
https://edri.org/global-letter-cybercrime-negotiations-transparency/
New Protocol on cybercrime: a recipe for human rights abuse? (25.08.2018)
https://edri.org/global-letter-cybercrime-negotiations-transparency/