PNR complaint advances to the Austrian Federal Administrative Court
On 19 August 2019, Austrian EDRi member epicenter.works lodged a complaint with the Austrian data protection authority (DPA) against the Passenger Name Records (PNR) Directive. After only three weeks, on 6 September, they received the response from the DPA: The complaint was rejected. That sounds negative at first, but is actually good news. The complaint can and must now be lodged with the Federal Administrative Court.

Why was the complaint rejected?
The DPA has no authority to decide whether or not laws are constitutional. Moreover, it cannot refer the matter to the Court of Justice of the European Union (CJEU), which in this case is necessary, because the complaint concerns an EU Directive. It was to be expected that the DPA would decide in this way, but the speed of the decision was somewhat surprising – in a positive way. It was clear from the outset that the data protection authority would reject the complaint, but it was a necessary step that could not be skipped, as there is no other legal route to the Federal Administrative Court than via the DPA. All seven proceedings of the complainants lodged with the aid of epicenter.works were merged, and the organisation was given the power of representation. This means that epicenter.works is allowed to represent the complainants.
What are the next steps?
Meanwhile, epicenter.works is still waiting for a freedom of information (FOI) request they have sent to the Passenger Information Unit (PIU) that processes the PNR data in Austria. While an answer to one request was received within a few days, another one has been overdue since 23 August. The unanswered request concerns data protection framework conditions for the PNR implementation.
epicenter.works will file the complaint with the Federal Administrative Court within four weeks. It is to be expected that the court will submit legal questions to the Court of Justice of the European Union (CJEU).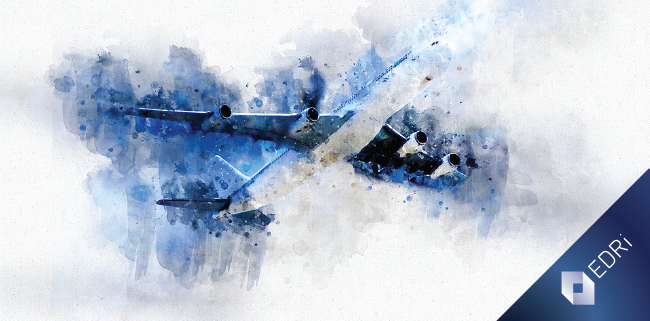 Epicenter.works
https://en.epicenter.works/
Passenger Name Records
https://en.epicenter.works/thema/pnr-0
Passenger surveillance brought before courts in Germany and Austria (22.05.2019)
https://edri.org/passenger-surveillance-brought-before-courts-in-germany-and-austria/
PNR: EU Court rules that draft EU/Canada air passenger data deal is unacceptable (26.07.2017)
https://edri.org/pnr-eu-court-rules-draft-eu-canada-air-passenger-data-deal-is-unacceptable/
(Contribution by Iwona Laub, EDRi member Epicenter.works, Austria)