Portuguese ISPs given 40 days to comply with EU net neutrality rules
On 28 February 2018, Portuguese Telecom Regulator ANACOM issued a decision notice, which gives 40 working days for the three major Portuguese mobile Internet Service Providers (ISPs) to change their offers that are in breach of EU net neutrality and roaming rules.
It is a positive step that ANACOM came to this decision to bring the Portuguese market in line with the current status quo in Europe on its own. However, it is still a decision that falls short of what would be necessary to safeguard the interests of Portuguese and European citizens.
As ANACOM's decision documents, operators like MEO have commercial offers that in certain situations only allow access to a selection of applications (such as Youtube or Netflix), instead of the full internet. This blatant violation of the European Net Neutrality Regulation will not cost the big telecom companies a single euro, because the Portuguese legislature has failed to enact fines for net neutrality violations. According to the Regulation, such fines would have had to be introduced by April 2016, and Portugal is one of the four countries in the European Economic Area (EEA) to have failed to follow this provision. To our knowledge, the European Commission has not inquired why Portugal has failed to establish penalties for net neutrality violations.
In its decision, ANACOM has missed the chance prohibit the core of the net neutrality violation that MEO's "Smart Net" and other similar offers represent: price discrimination, be it through application-specific data volumes or through not counting the use of specific applications towards the data cap ("zero rating"). Instead of breaking new ground by ensuring that Portuguese consumers pay the same price for data no matter which applications they use, ANACOM's decision falls short of this important aspect. We hope that the upcoming consultation on this decision can correct this egregious mistake.
What now follows is a process of public consultation and prior hearing for 25 working days. Comments are accepted until 5 April, by e-mail to , only in Portuguese. The final decision is expected in about 4 to 5 months.
In its 52-page document, ANACOM explains in detail the 14 ISP offers which are in breach of the EU Net Neutrality Regulation (2015/2120) of 25 November 2015, regarding Net Neutrality rules and Regulation 531/2012 of 13 June 2012, regarding international roaming rules. Nonetheless, the decision is not limited to these offers, but applies to all offers that do not comply with the EU regulations and fall into the problems described in the document of the proposed decision.
Although the EU Regulations are interpreted by the telecom regulators to require a case by case assessment of questionable economic practices like zero rating, not a single regulator has so far come to the decision to prohibit a zero rating offer. According to the Body of European Regulators for Electronic Communications (BEREC), from 25 countries with zero rating offers, only 11 have even started a formal assessment of those offers. What happened in Portugal goes even beyond zero rating. Operators like MEO have sold illegal sub-internet offers which only give access to hand-picked applications. Yet, ANACOM has not prohibited this blatant violation. Instead, the companies that violated consumer rights under EU law will get away with a slap on the wrist and not even pay for the wrongfully acquired profits.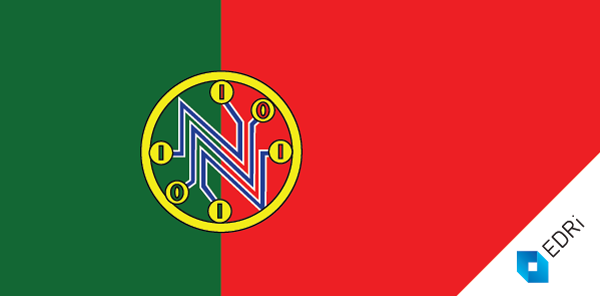 ANACOM gives MEO, NOS and Vodafone 40 working days to amend offers which are in breach net neutrality and roaming rules (28.02.2018)
https://www.anacom.pt/render.jsp?contentId=1430339&languageId=1
BEREC Guidelines on the Implementation by National Regulators of European Net Neutrality Rules (30.08.2016)
http://berec.europa.eu/eng/document_register/subject_matter/berec/regulatory_best_practices/guidelines/6160-berec-guidelines-on-the-implementation-by-national-regulators-of-european-net-neutrality-rules
(Contribution by Nuno, Associação D3 – Defesa dos Direitos Digitais, Portugal, and Thomas Lohninger, – EDRi member Epicenter.works, Austria)