Your privacy, security and freedom online are in danger
We carry more intimate information on the devices in our pockets and on our wrists than most personal diaries. For instance, our browsing history alone can already tell a lot about us and who we are, where we are, what we do in our free time, our fears, our political views and our relationships.
Unscrupulous companies now want to water down European rules on the privacy of our communications. This also increases threats to our freedoms – our freedom to have secrets, our freedom to be different or our freedom to make mistakes.
The EU now has the opportunity to protect our rights and freedoms in an upcoming reform (ePrivacy) – or it can turn them into fresh meat for corporate sharks.
In the coming weeks, you can stay tuned to learn about how to defend your privacy and to keep enjoying your freedoms. Join our campaign, check our website for more information about each and every of these 6 threats below – and we'll give you the tools to protect yourself online.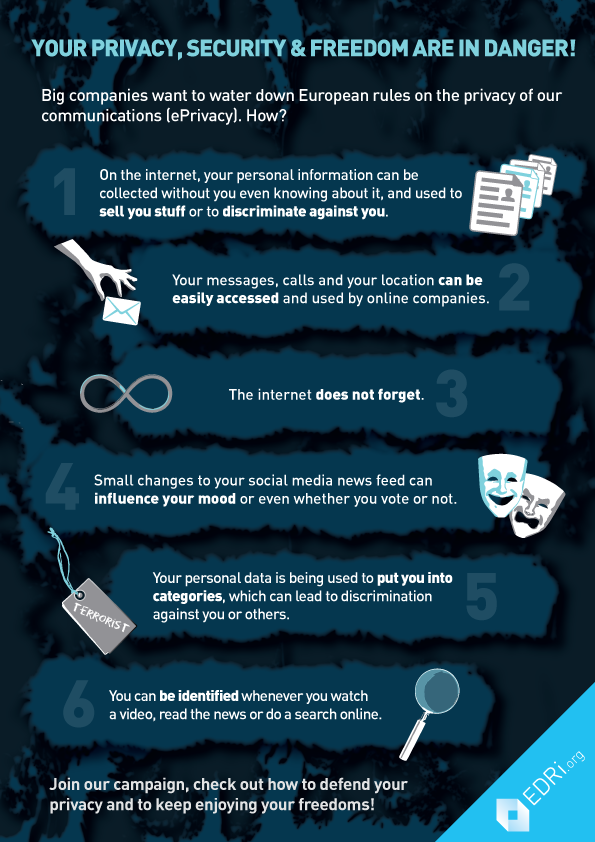 … and we would like to introduce you to John, who is struggling with the same problems: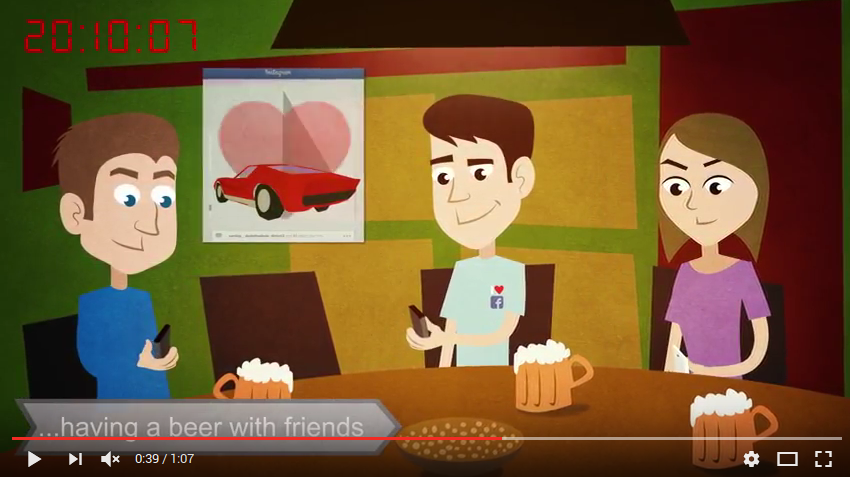 The video was prepared by our member Association for Technology and Internet (ApTI) – Romania.
---
Read the blogposts: