Surveillance of air passengers: Letter to Parliamentarians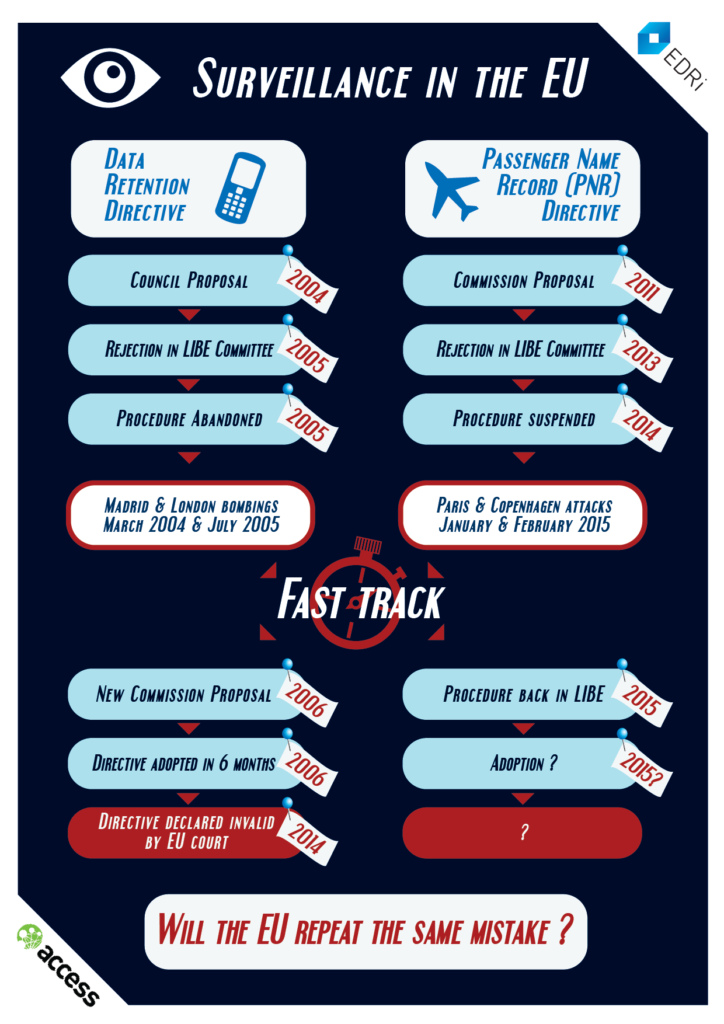 Today, 4 June, in light of the discussion in the European Parliament Committee on Civil Liberties, Justice and Home Affairs (LIBE) of the amendments for the Passenger Name Record (PNR) proposal, we have sent the following e-mail to all members in the Committee:
"Dear Ms/Mr ……,
Ahead of today's debate on the proposed EU-PNR Directive, EDRi and Access would like to draw your attention on the striking and deeply concerning similarities between this proposal and the now invalid Data Retention Directive.
Please find attached an infographic comparing these proposals and here a short post providing more information on these issues here and here.
We remain at your disposal for any information you might need.
Best regards,
Diego Naranjo & Estelle Masse.
Contact information:
Diego Naranjo (EDRi) –
Estelle Masse (Access) –
EDRi is a pan-European organisation working on human rights in the digital environment.
Access is an international organisation that defends and extends the digital rights of users at risk around the world."