As part of the Platform Power campaign, we have coordinated with many civil society organisations and raised our voices for stronger laws against the business model of Big Tech online platforms. Together, we succesfully pressured law-makers to put people at the center of the debate.
On 20 January 2022, the Members of the EU Parliament (MEPs) decided BigTech platforms should no longer be allowed to use surveillance ads on children and have significantly limited surveillance ads for adults. More, the EU Parliament voted BigTech platforms should be prohibited from using 'dark patterns', so called manipulative interfaces.
Banning surveillance ads
See below how our representatives in the EU Parliament voted on the restrictions to surveillance ads.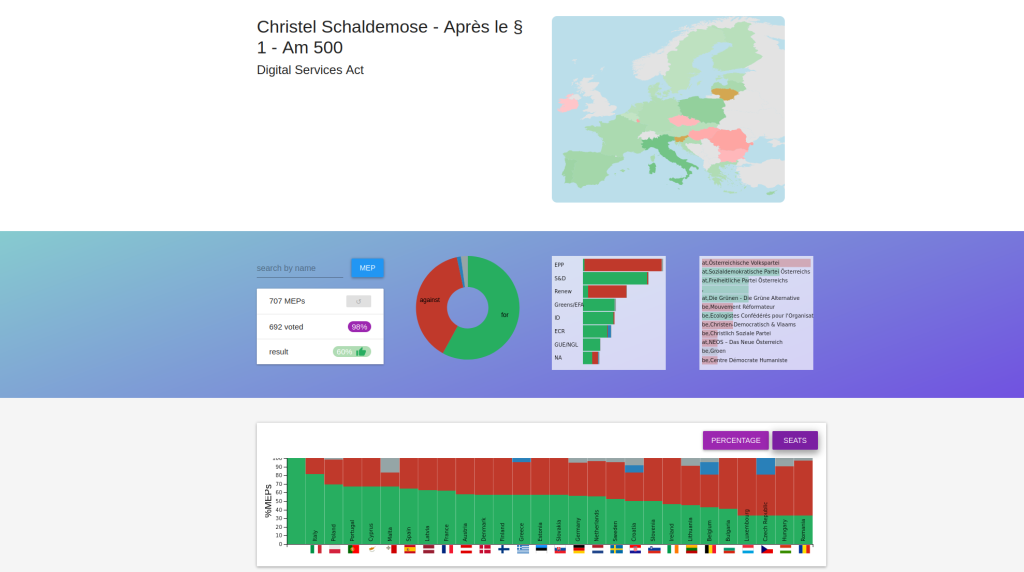 Despite the fact that MEPs did not vote for a full ban on surveillance ads, they voted a strong amendment that severely restricted the use of people's most sensitive personal data to target them with paid messages. In detail, the amendment prohibits the targeting or amplifications techniques that process, reveal or infer personal data of children or the sensible data of adults – for the purpose of displaying advertisement. Such sensible data includes religious beliefs, sexual orientation and racial or ethnic origin.
Prohibition of dark patterns
MEPs also agreed to prohibit the use of 'dark patterns', so called manipulative interfaces that are designed to trick users into unintentionally consenting to sharing their personal data. Dark patterns are systematically used by Big Tech platforms like Facebook and Youtube but also by countless apps and websites to push users into consenting to surveillance based advertising.
See below how our representatives in the EU Parliament voted on ending 'dark patterns'.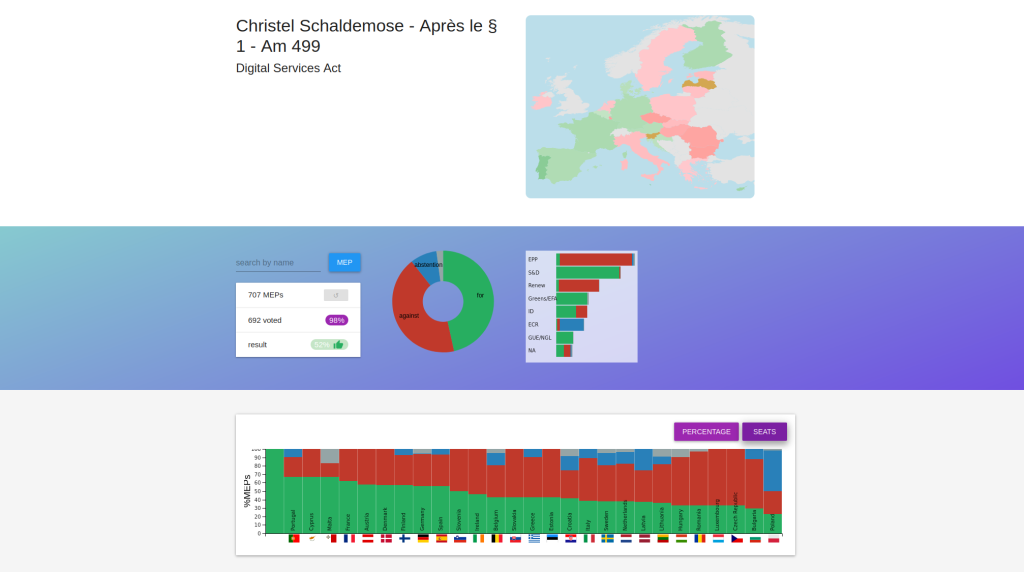 People power makes change happen
The actions digital rights activists have taken ahead of the vote have been crucial for this success. We cherish the energy you put into making the digitalised society one based on fairness, equal opportunities, choice and justice.
The January DSA vote in the EU Parliament emphasised important protections for our rights – also in regards to people's freedom of expression online and right to secure communications.
Moving ahead, the EU negotiations on how to regulate BigTech go into trilogues – a process notorious for its opacity and lack of democratic scrutiny.
Article was first published here.
(Contribution by:)