The first GDPR fines in Romania
The Romanian Data Protection Authority (DPA) has recently announced the first three fines applied in Romania as a result of the enforcement of the EU General Data Protection Regulation (GDPR).

On 27 June 2019, a Romanian bank was fined approximately 130 000 euro (613 912 RON) for revealing too much personal information such as the national identification number and the postal address of the payment issuers to the payment recipients. According to the Romanian DPA, 337 042 individuals were affected between February and December 2018.
The Romanian DPA based their decision on Article 5 (1) c) of the GDPR on data minimisation, and also mentioned Recital 78. Inadequate technical and organisational measures and the inability to design processes that reduce the collected personal information to the minimum necessary led to the failure to integrate appropriate safeguards for protecting individuals' data.
It could be discussed why the DPA did not fine the bank for breaching Article 5 (1) b) on purpose limitation and Article 5 (1) f) on integrity and confidentiality of the data. The national identification number and the address of individuals were collected for internal identification purposes, not for revealing this information to third parties. The bank failed to ensure the security and confidentiality of the data by revealing it to the beneficiaries of the payments, exposing individuals' personal data to potential unauthorised or unlawful processing.
Another fine of approximately 15 000 euro (71 028 RON) followed on 2 July 2019. It was given to a hotel unit for breaching the security of personal information of its clients. A list with information about 46 guests who were serving breakfast at the hotel was photographed by an unauthorised person and published online. The hotel filed a data security breach to the DPA and after the investigation, the DPA fined the hotel based on Article 24 of the GDPR for the lack of implementing appropriate technical and organisational safeguards to protect personal data. The hotel did not take measures to assure the security of the data against accidental or illegal disclosure and against unauthorised processing. The DPA's decision reminds of Recital 75 mentioning the risk and type of damages associated with the processing of personal data.
A third GDPR fine was announced on 12 July 2019. It was applied to a website that, due to improper security measures after a platform migration, allowed public access via two links to a list of files, including details of several business contacts, which included name, surname, postal address, email, phone, workplace and transaction details. The company was fined 3 000 euros.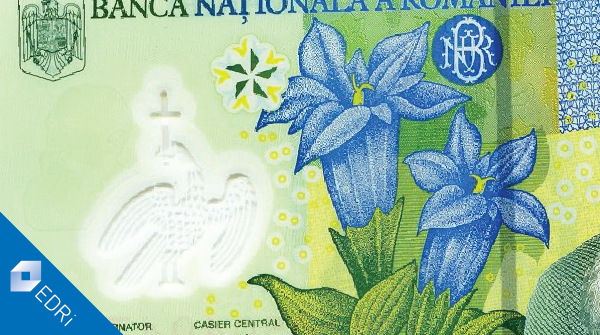 The first GDPR fine (04.07.2019)
https://www.dataprotection.ro/index.jsp?page=Comunicat_Amenda_Unicredit&lang=en
The second GDPR fine (only in Romanian, 08.07.2019)
https://www.dataprotection.ro/index.jsp?page=O_noua_amenda_GDPR&lang=ro
The third GDPR fine (only in Romanian, 12.07.2019)
https://www.dataprotection.ro/?page=2019%20A%20treia%20amenda%20in%20aplicarea%20RGPD&lang=ro
(Contribution by Valentina Pavel, EDRi member ApTI, Romania)