Call for participation for re:publica Berlin 2023: CASH, the festival for the digital society
Join the discussion about what does cash means to us and how does it impact the climate emergency or the protection of human rights. A different way of thinking about money is not only necessary, but also crucial to tackle the biggest challenges of our time.
You can submit ideas for the three festival areas of #rp23: Conference, Hands On and Off Stage.
The deadline for submissions for the Conference and Hands On programme is 14. February 2023.
The deadline for Off Stage is mid/late March 2022.
After you submit your session, it will be in curation. You can find the status of your session in your dashboard after logging in to the republica website. Use the step-by-step guide for your submission.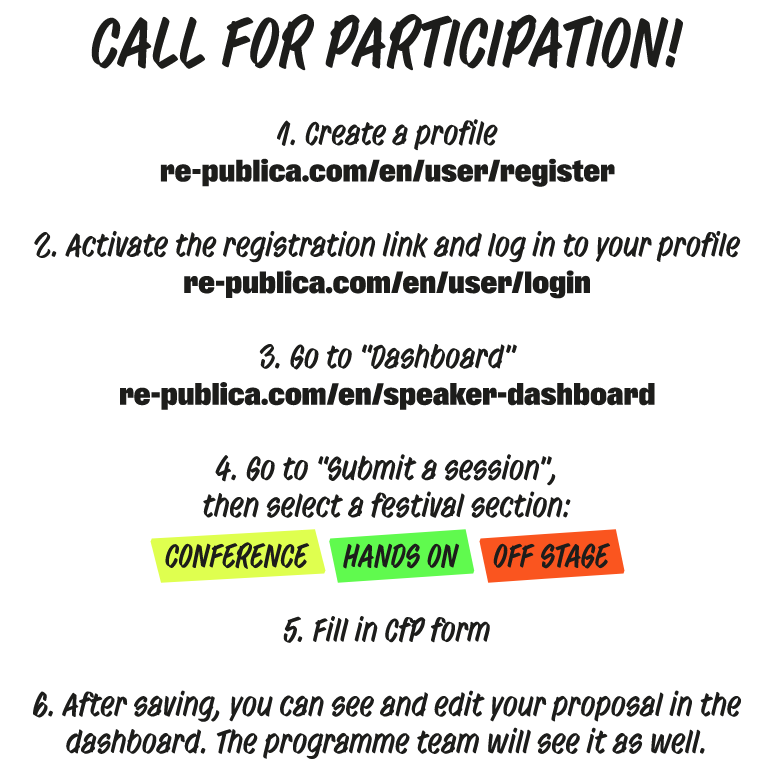 For more detalis about the event click here.