Computer Vision: Who Benefits and Who Is Harmed?
Gunda-Werner-Institut für Feminismus und Geschlechterdemokratie organises a talk with the participation of Dr. Timnit Gebru to discuss the biases in computer vision.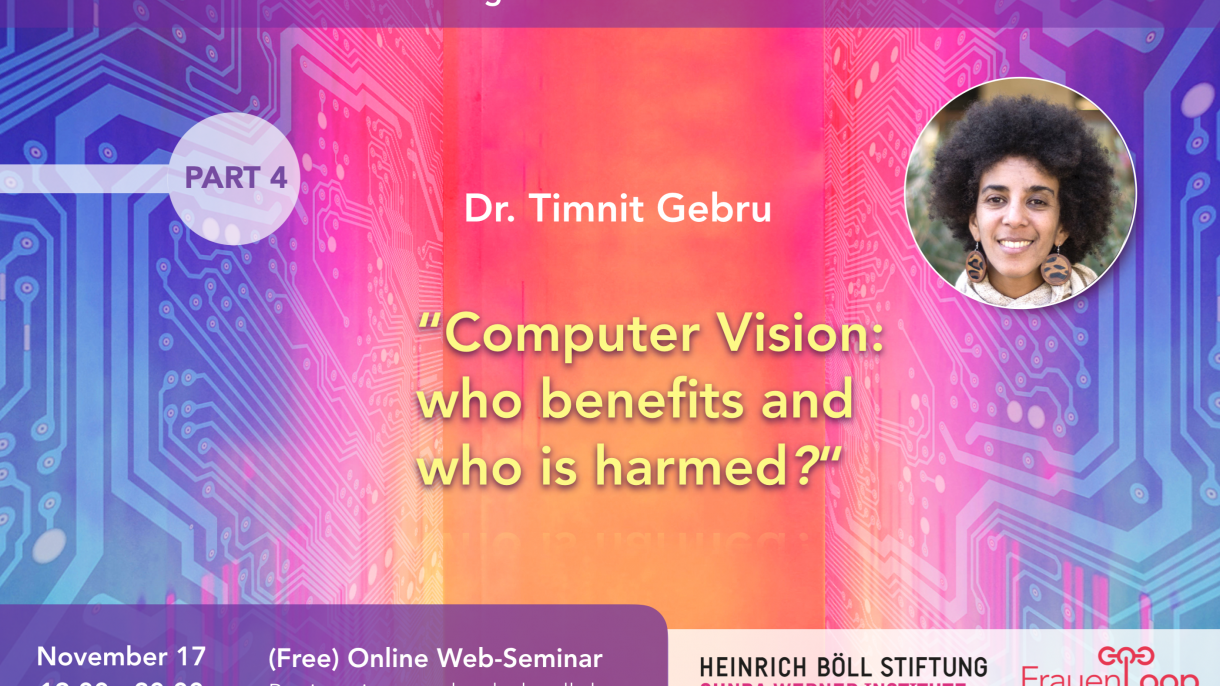 This talk will discuss some of the issues and suggested solutions to mitigate bias while raising awareness for the possible shortcomings from these solutions, which might exacerbate the problem. The event fits in the context of increased utilisation of computer vision systems in every aspect of life, and reflects on the arising criticism of the use of facial recognition technologies by policing agencies.
Add the details to your calendar:
Tuesday 17 November
from 7 p.m. to 8 p.m. (online)
More information
Key speakers on the event include:
Dr. Timnit Gebru, computer scientist and the technical co-lead of the Ethical Artificial Intelligence Team at Google, Co-Author Gender Shades
Dr. Nakeema Stefflbauer, FrauenLoop
Francesca Schmidt , Gunda Werner Institute
The event is part of the "Women Take on the Digital Divide" – A Six-Part Public Event Series organised by Gunda-Werner-Institut für Feminismus und Geschlechterdemokratie