Movement Lawyering and Abolition of Digital Policing
DFF's third Speaker Series will run through end 2022 and beginning 2023. Through conversations between preeminent experts deploying an anti-colonial lens, it will explore resistance against tech oppression and how we can build the world we want. Registration is available below.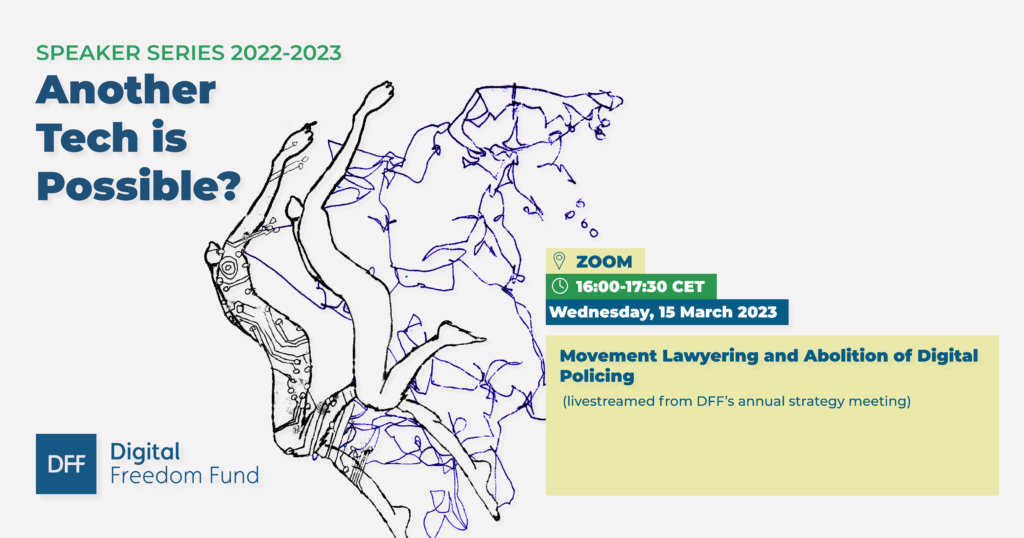 This session will explore how we can build effective movements against digital policing, focussing on the following questions:
How do colonial structures and legacies play out in law enforcement and policing?
How do digital tools and systems reinforce longstanding forms of police surveillance and oppression?
Which are the communities most affected by oppressive digital policing, and how can they organise against and resist these practices?
What do we mean by movement lawyering, and how is it different from traditional forms of lawyering?
What are the challenges and opportunities of movement lawyering when it comes to engaging with communities, resistance movements, and their broader structural objectives?
Where could movement lawyering fit within a strategy of mobilisation to shift from a paradigm of surveillance and oppression to one which embraces abolition and liberation?
This session will be live-streamed as part of DFF's annual strategy meeting.
The conversation will be moderated by Sarah Chander, Senior Policy Advisor at EDRi.
Find out more about the event here.