Mozilla Festival: call for proposal
Whether you have expertise in your field or are simply interested in helping to make the Internet a better place, the Mozilla Festival is ready for you to add your voice to this critical community-driven experience. Spanish event.
The Mozilla Foundation welcome sessions on a wide range of topics relevant to trusted AI and the Internet health movement, the important thing is that they are participatory, accessible and inclusive.
You can submit more than one proposal if you wish. Here you'll find all the information you need to do submit your proposal.
Think of the MozFest spaces as mini-festivals. Within each space, participants can find everything they need: community-led interactive sessions, inspiring talks, art installations, lots of coffee and community.
The deadline to submit your proposal for MozFest 2023 is 16 December 2022.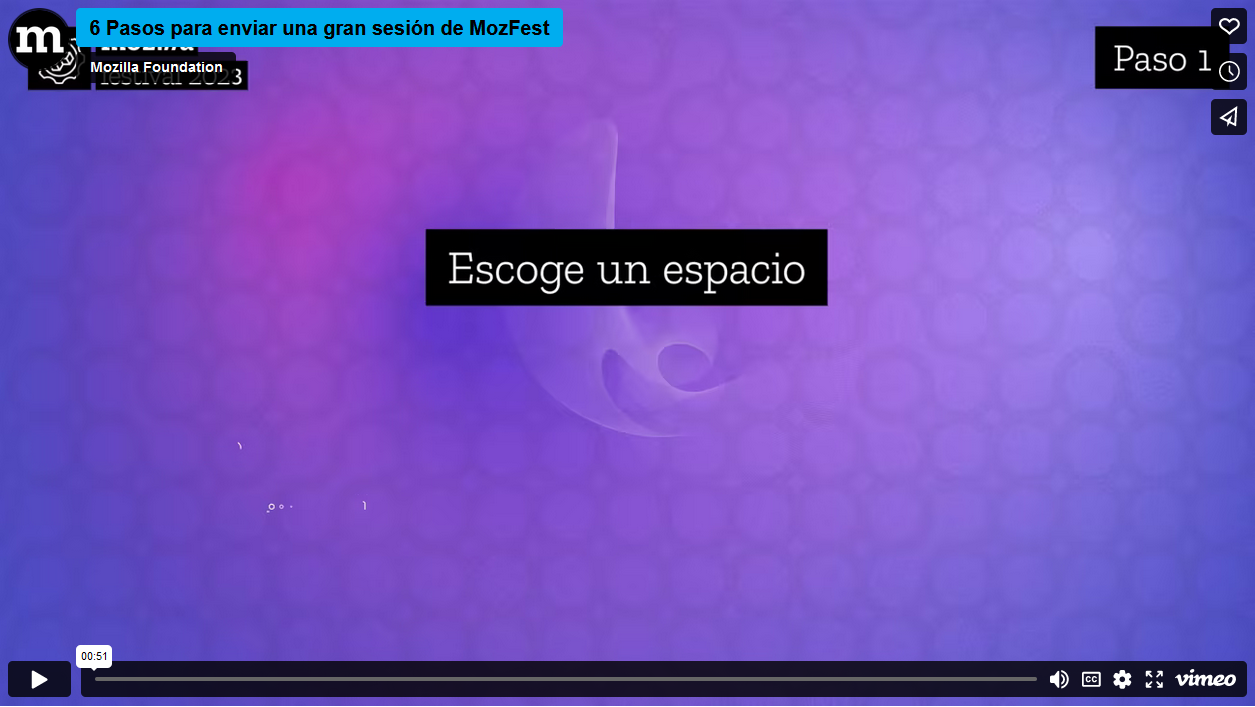 For more detalis about the event click here.