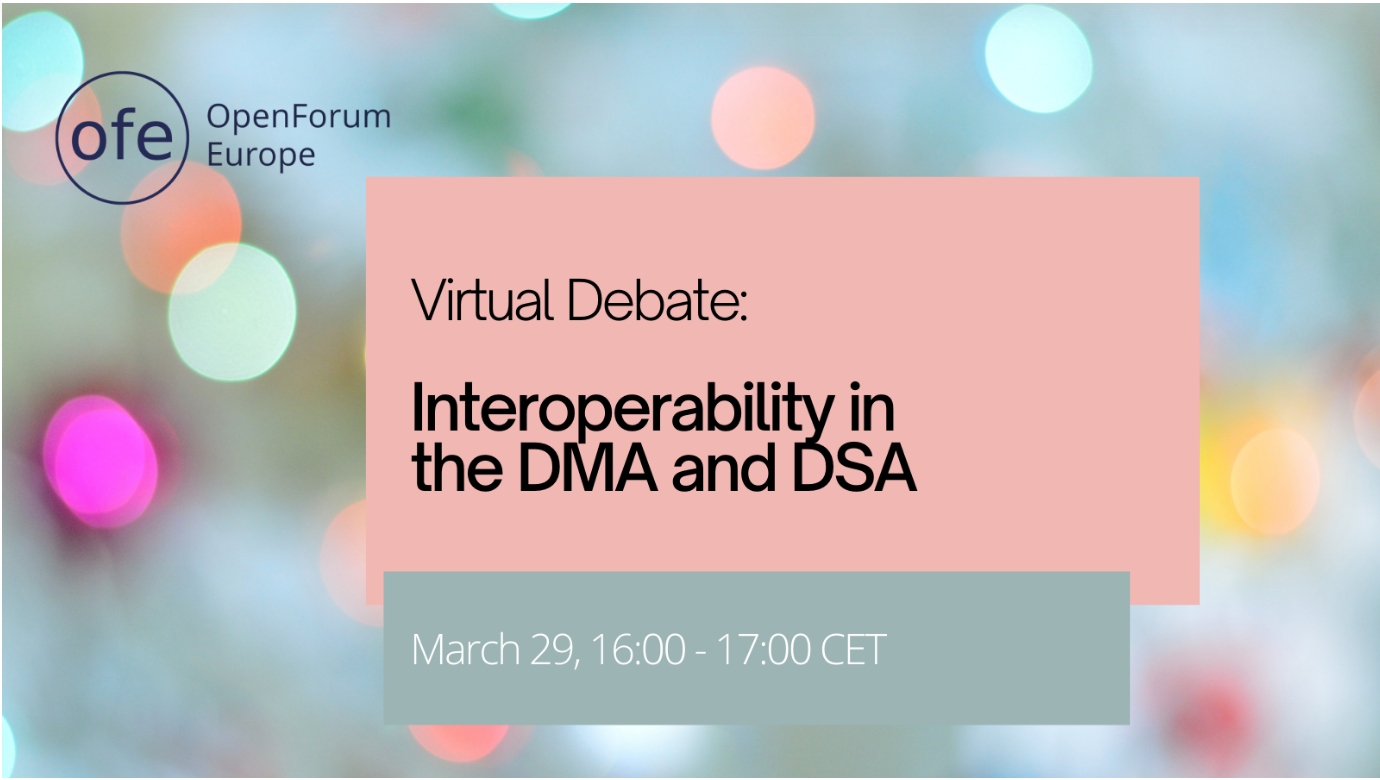 Save the date:
29 March
16:00 – 17:00 CEST
How can the European Commission's Digital Markets Act and Digital Services Act proposals, now being debated by the European Parliament and Council, do more to stimulate competition and to get a better deal for users of digital services like social media, instant messaging and search? How can the DMA/DSA package make it easier for European tech startups to compete fairly in these markets, give European consumers a better choice of services and better protect fundamental rights such as privacy online?
Many MEPs, European SMEs, academics and civil society groups think a stronger focus on interoperability requirements for core digital services can play a key role. Join this event for this stimulating conversation between leading experts on how the proposed legislation should be amended.
Speakers
Ursula Pachl (

Deputy Director General

BEUC)
Dr. Ian Brown (

Independent Researcher)

Maria Luisa Stasi (

Senior Legal Officer

ARTICLE 19)
Moderator
More information and registration
here
.