What can be done to advance high-quality research on and about social platforms?
Join this webinar to discuss the challenges as well as exciting new approaches to studying social media platforms and their impacts.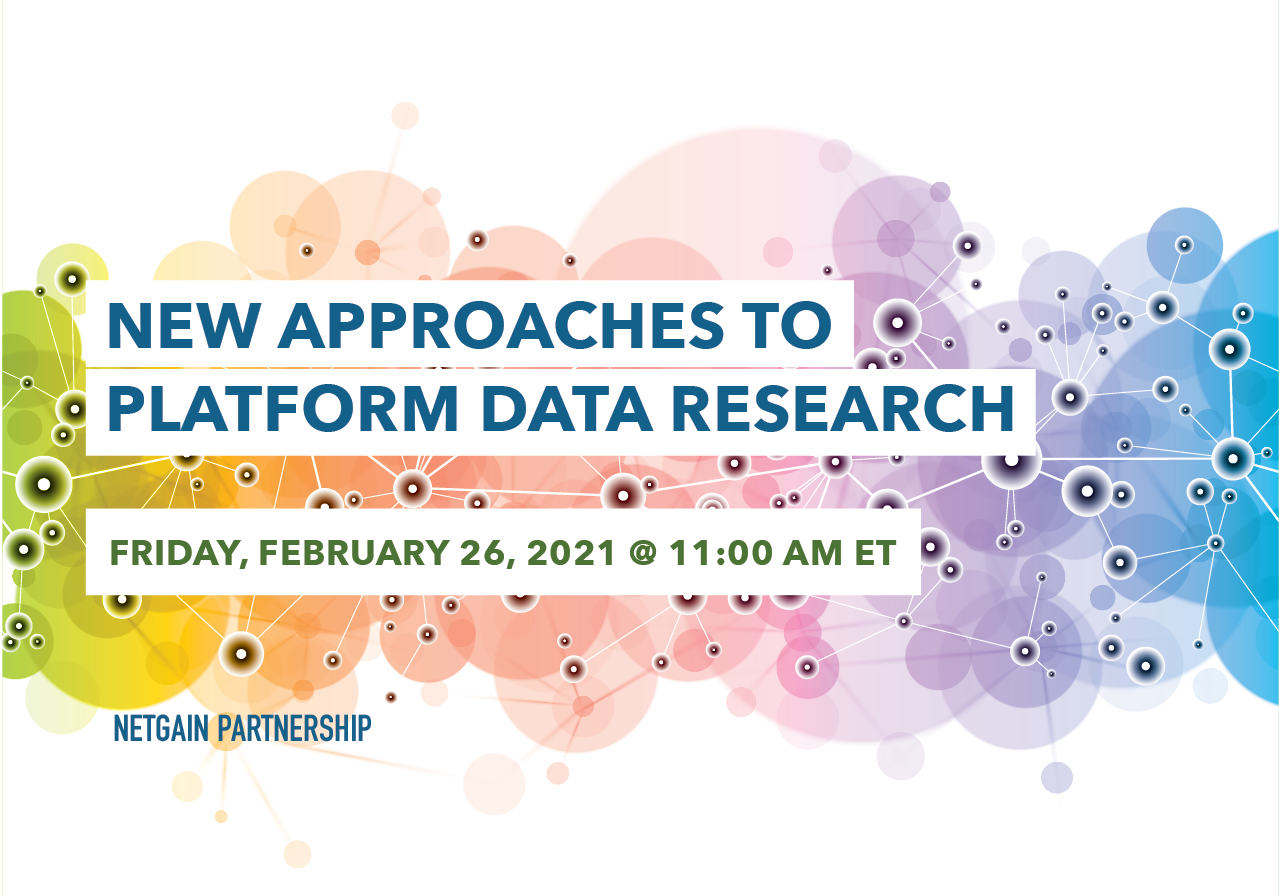 The NetGain Partnership organises a webinar discussion with:
Ethan Zuckerman, Media Ecosystems Analysis Group and Institute for Digital Public Infrastructure at the University of Massachusetts at Amherst
Elizabeth Hansen Shapiro, Tow Center for Digital Journalism at Columbia Journalism School
Save the date:
Social media platforms like Facebook, YouTube, and Twitter are redefining politics, newsmaking, and civic participation. Platforms' growing social and political power has led to an explosion of research questions from academics, journalists, and researchers. Yet for a variety of reasons, platform companies have been reticent to provide full access to useful data sets needed to study complex social interactions on platforms.
Academics, journalists, and activists working to understand the influence and impact of social platforms have pursued many avenues — and sometimes taken extraordinary risks — to obtain data about platform usage and effects. Even acknowledging the success of some novel methods to date, the social platform data available to researchers is often time-limited, siloed, or simply unavailable. But the gaps in data access are not just a reflection of platform companies' desire to protect their IP or brand. Even if platform companies were incentivized or required to share their usage data with outside researchers, the companies face very real concerns about data leakage and abuse, as well as a complex thicket of state, federal, and international privacy and data regulations that preclude universal solutions. Given the complexities of platform data access and usage, what can be done to advance high-quality research on and about social platforms?