14 Dec 2016
In October 2016, we published a booklet entitled "Your guide to Digital Defenders – Privacy for kids!", to help young people between 10-14 years to protect their privacy.
Since it's publication, the original English version of the booklet has been downloaded over 21 000 times. Thanks to a generous donation, it has also been printed. The booklet is already available in German, Serbian and Greek. Translations into a number of other languages are ongoing.

The booklet helps kids make safer and more informed choices about what to share and how to share online. It includes chapters on what privacy actually is, how to use safer messaging systems and how to improve the security of smartphones. In the parallel universe depicted in the booklet, a team of superheroes (the Digital Defenders) fights a group of villains (the Intruders). The heroes and villains were created by German comic artist and illustrator Gregor Sedlag.
The booklet is the outcome of an international project with contributions by EDRi's network: Bits of Freedom, Open Rights Group, Chaos Computer Club, Digitale Gesellschaft, ApTI Romania, Mediamocracy and many more.
If you would like to participate in distributing the booklet in schools in your country or to contribute to the translations, please contact us at brussels[at]edri.org! To help get the translated booklets printed and distributed locally, you can also make a donation on https://edri.org/donate.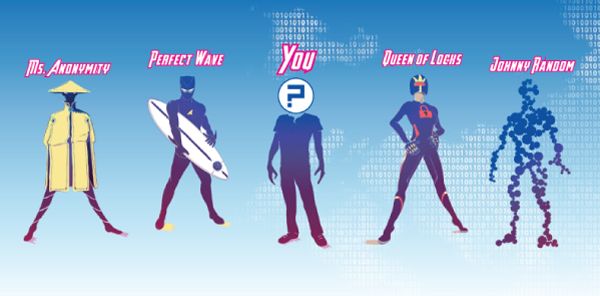 EDRi's privacy for kids booklet: Your guide to the Digital Defenders (17.10.2016)
https://edri.org/privacy-for-kids-digital-defenders/
Digital Defenders vs. Data Intruders
https://edri.org/files/privacy4kids_booklet_web.pdf
Digital Defenders vs. Data Intruders in: