Consumer Committee rejects upload filter but fails on "link tax"
On 8 June, the European Parliament Committee on the Internal Market and Consumer Protection (IMCO) voted on the European Commission's proposal for a Copyright Directive.
The Committee with overall responsibility for the proposal is the Committee on Legal Affairs (JURI). However, IMCO has joint responsibility for the Commission's extreme proposal to force internet companies to implement upload filtering.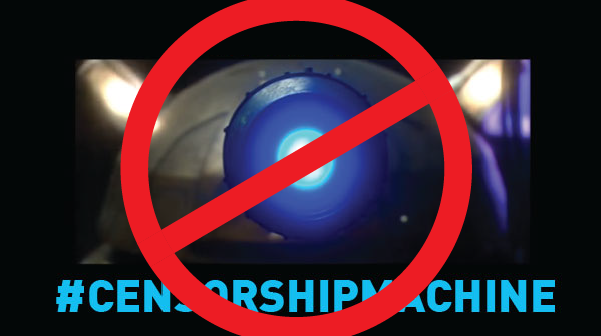 UPLOAD FILTERING (a.k.a. "censorship machine") – Article 13
In a rather unusual – if not unique – decision, the IMCO Committee adopted a draft Opinion from another committee, the Committee on Civil Liberties, Justice and Home Affairs (LIBE) as its amendment on upload filtering. While not being perfect – it is a draft, after all – the text removes all of the worst elements of the European Commission's proposal. This must now be taken into account by the JURI Committee when it votes, probably in early October.
ANCILLARY COPYRIGHT (a.k.a. "link tax" or misleadingly "Google tax") – Article 11
In recent years, various efforts have been made in EU countries to force companies to pay for linking to news sites. This led European companies to have to pay extra to provide, for example, news aggregation services, while Google simply refused to pay. In Spain, the law forced Google to pay, so Google News Spain was shut down, hurting Spanish publishers, especially smaller ones. It is not known why the European Commission is so eager to discriminate against European companies.
The IMCO Committee failed to adopt any amendments to Article 11, basically giving up its opportunity to have an influence on the process of fixing the Commission's absurd proposal.
Small majorities decided the vote
There were eight voting Members of the European Parliament (MEPs) absent – instead of 40, only 32 MEPs were voting. The GUE/NGL political group was absent because of its meeting in Spain, the ECR Group (with a lot of UK MEPs) was distracted by the UK election, and some others were missing for reasons of which we are not aware. Overall, there were a lot of bad amendments to the text adopted by small majorities. Many votes were tied 16-16 and the rules say that the amendment fails when there is a tie. It seems almost certain that the "link tax" would have been deleted if all MEPs had been present.
Next steps:
Committee on Culture and Education (CULT) Opinion vote: 21 June
Committee on Civil Liberties, Justice and Home Affairs (LIBE) Opinion vote: 29 June
Committee on Industry, Research and Energy (ITRE) Opinion vote: 11 July
Committee on Legal Affairs (JURI) Lead Committee vote: 10 October

The Parliament may – or may not – allow itself to vote on the outcome of the Lead Committee vote. If it does, the vote would take place in the week of 22 October 2017.
(Contribution by Joe McNamee, EDRi)