Copyright negotiations begin to derail
The negotiations on the EU's highly controversial Copyright Directive proposal continue. The last trilogue meeting between Commission, Council and Parliament was originally scheduled for today, 21 January 2019. The event was, however, called off on late Friday evening 18 January by the Romanian Presidency of the EU Council.
It has become increasingly clear that the manifest problems with the text make it hard to find an acceptable compromise on the future of platforms' and search engines' liability regimes. A blocking minority formed by Germany, Poland, Belgium, Italy, Sweden, Finland, Slovenia, Hungary and the Netherlands did not approve the Presidency's revised Council mandate.
This makes it less likely that the EU institutions will find a common position on the deeply flawed Article 13 of the proposal, which will either directly or indirectly require online companies to implement highly error-prone upload filters to search user uploads for copyrighted material. The divisions in the Council are yet another sign of the high degree of polarisation and increasing lack of support for the proposal, which was also highlighted by the fact that even the creative industries called for a halt of negotiations on Article 13 in a joint letter. More than 70 Internet luminaries, the UN Special Rapporteur on Freedom of Expression, civil society organisations, programmers, and a plethora of academics have been highly critical of the proposal from the start.
The suspension of trilogue negotiations does, however, not mean that the fight against upload filters and for the freedom of expression is decided: In fact, it is now more crucial than ever to get in touch with your local Members of the European Parliament (MEPs) and national ministries, and ask them to oppose Article 13.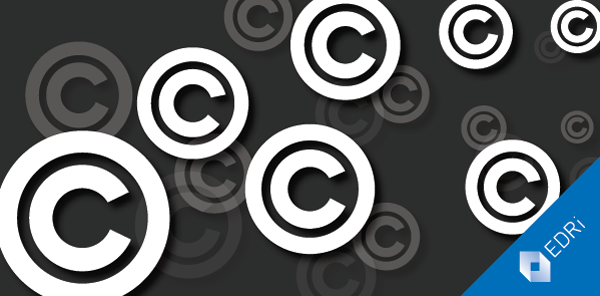 EDRi continues to follow the negotiations closely and calls all citizens and civil society to act and defend their digital rights through the #SaveYourInternet campaign.
Copyright: Compulsory filtering instead of obligatory filtering – a compromise? (04.09.2018)
https://edri.org/copyright-compulsory-filtering-instead-of-obligatory-filtering-a-compromise/
How the EU copyright proposal will hurt the web and Wikipedia (02.07;2018)
https://edri.org/how-the-eu-copyright-proposal-will-hurt-the-web-and-wikipedia/
EU Censorship Machine: Legislation as propaganda? (11.06.2018)
https://edri.org/eu-censorship-machine-legislation-as-propaganda/