Diego Naranjo becomes EDRi's new Head of Policy
European Digital Rights is happy to announce that – following an open recruitment process – Diego Naranjo will step up from his role as Senior Policy Advisor, and start his work as EDRi's Head of Policy in September 2019.
In his new position, Diego will occupy a central role in our advocacy strategies. He will coordinate, design, and execute our action plan to reach policy goals, and ensure that the policy team's workplan is in line with EDRi's overall objectives. Diego will also provide support to the EDRi office team and EDRi members.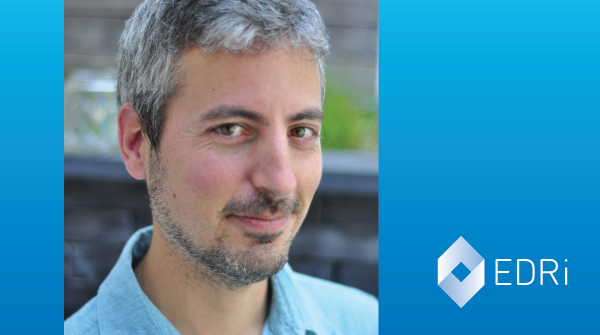 Diego joined EDRi in October 2014. He has been covering data protection, privacy and copyright related work for EDRi. Previously, he gained international experience in the International Criminal Tribunal for former Yugoslavia, the EU Fundamental Rights Agency (FRA) and the Free Software Foundation Europe (FSFE). At national level, he worked as a lawyer in Spain, co-founded the Andalusian human rights organisation Grupo 17 de Marzo, and was appointed one of the seven members of the expert group on digital rights of the Spanish Ministry of Energy, Tourism and Digital Agenda between 2017 and 2018.
In his free time, Diego spends a considerable amount of time playing drums in a jazz trio and practicing rock climbing.