EDRi's "Brussels Exchange Programme" – turning theory into practice
As a European network of 35 digital civil rights NGOs, EDRi is encouraging its member organisations to get to know each other, and to coordinate their national level advocacy work and campaigning on digital rights. Another important aspect of EDRi's work is reinforcing the members' understanding of the European level decision-making, and facilitating the cooperation to have an impact at the EU level.

As a staff member of an EDRi member organisation Modern Poland, I always wanted to have a good understanding how Brussels works and had a feeling that neither the EU law course I took during my studies nor observing the EU institutions from the distance brought me closer to realising this goal. It all changed after the EDRi Brussels exchange, in which I participated in November and December 2017. That was a wonderful opportunity to have a hands-on experience with the "Brussels bubble", and I recommend it to everyone who seriously thinks about working in the digital rights policy area!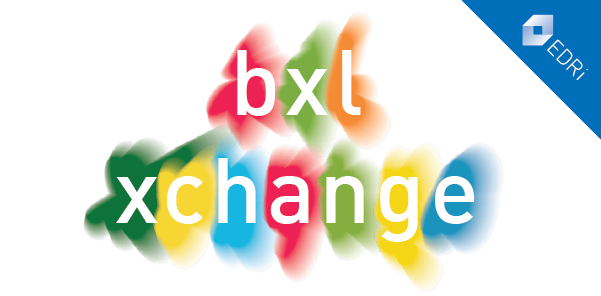 The Brussels exchange was a two-week crash course to EU advocacy work – full of challenging work at EDRi's office in Brussels. My main interest is copyright policy, so during the exchange I personally participated in the daily routines of the policy team. It comprised of both back-office work, and meetings with various stakeholders and decision-makers, and it was some of the most fruitful, learning-by-doing experiences I have ever had! Specifically, it is one thing to read the official documents, and a completely different thing to talk about them with EDRi's Joe McNamee and Diego Naranjo, who immediately connect the documents with the whole history of EU developments in the field and other information gathered during their years of following the EU institutions. This personal contact immediately resulted in my two guest contributions to the EDRi-gram– one about the implications of text and data mining (TDM) limitations on anti-plagiarism services, and the other about the threat of automatic censorship being introduced through a twisted interpretation of EU legal safeguards.
Spending time working closely together helped to plan some further collaboration in the longer run with the Brussels office. This would not have happened so efficiently without experiencing how the policy team works. Thus, I find the exchange a perfect tool for encouraging EDRi members to get more active and involved in the work at the EU level.
Moreover, it is one thing to participate in online consultations, and something completely different to talk about the process with people actually involved in it. My exchange has fortunately coincided with several meetings of the European Union Intellectual Property Office (EUIPO) Observatory working groups, in which EDRi is an active participant. The Observatory is researching issues such as "intellectual property" (IP) and startups or business models in Open Source. I was also very happy to learn more about EUIPO Observatory's educational activities, as they have a lot in common with various educational projects run at the Modern Poland Foundation.
My stay was packed with meetings with representatives of organisations such as the European Bureau of Consumer Associations (BEUC) and the European association of collecting societies (GESAC), as well as private companies. In addition to this, I had an opportunity to meet with some EU officials, and discuss our concerns in relation to hot topics like upload filtering or ancillary rights. These were experiences of their own – very enlightening in terms of how people from various backgrounds think about copyright and what is their rationale. It was very empowering to learn that these people have time to meet amid their important work, and that they are actually very interested in hearing citizens' opinions, and happy to share their own concerns.
Is anti-plagiarism software legal under EU Copyright legislation? (29.11.207)
https://edri.org/is-anti-plagiarism-software-legal-under-eu-copyright-legislation/
Commission claims that general monitoring is not general monitoring (10.01.2018)
https://edri.org/commission-claims-that-general-monitoring-is-not-general-monitoring/
(Contribution by Krzysztof Siewicz, EDRi member Modern Poland Foundation, Poland)