Facebook and Google asked to appoint representatives in Serbia
Three months before the new Serbian Law on Personal Data Protection becomes applicable, EDRi member SHARE Foundation asked 20 data companies from around the world – including Google and Facebook – to appoint representatives in Serbia as required by the new law. This is crucial for providing Serbian citizens and competent authorities with a contact point for all questions around the processing of personal data.

The new Law on Personal Data Protection in Serbia is modelled after the EU's General Data Protection Regulation (GDPR) and creates an obligation for almost all large data companies to appoint representatives in the country. As soon as companies such as Google, Facebook, Amazon, Netflix or other IT giants offer products and services in Serbia for which it collects or processes personal data, it must appoint a representative. This can be a natural or legal person to which citizens can address their questions regarding their personal data rights. The representative must also cooperate with the Commissioner for Information of Public Importance and Personal Data Protection of the Republic of Serbia.
Google, for instance, has long recognised Serbia as a significant market and has adapted many services such as Gmail, YouTube, Google Chrome and Google Search to the local market. Additionally, Google targets Serbian citizens with localised advertisements and monitors their behaviour through cookies and other tracking technologies. Facebook is also available in Serbian and has about three million users in Serbia and collects and process huge amounts of personal data in order to profile them and show them targeted ads as described in SHARE Lab's Facebook algorithmic factory research.
But because Serbia is not yet member of the EU, these companies do not grant Serbian users the same privacy protections as EU citizens. With permanent company representatives in Serbia, however, it would be more likely that Serbian citizens exercise their rights or initiate proceedings before competent authorities. This is why SHARE Foundation sent open letters to demand the appointment of representatives in Serbia to the following companies: Google, Facebook, Amazon, Twitter, Snap Inc – Snapchat, AliExpress, Viber, Yandex, Booking, Airbnb, Ryanair, Wizzair, eSky, Yahoo, Netflix, Twitch, Kupujem prodajem, Toptal, GoDaddy, Upwork.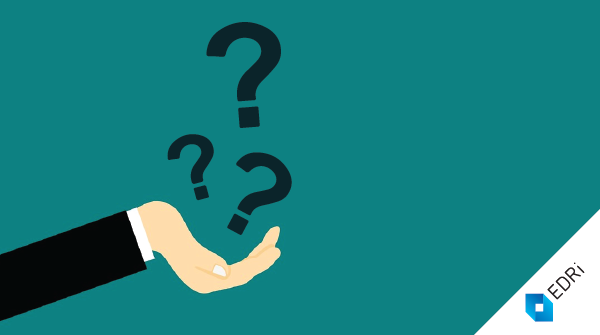 SHARE calls Facebook and Google to appoint their representatives in Serbia (21.05.2019)
https://www.sharefoundation.info/en/share-calls-facebook-and-google-to-appoint-their-representatives-in-serbia/
Will Serbia adjust its data protection framework to GDPR? (24.04.2019)
https://edri.org/will-serbia-adjust-its-data-protection-framework-to-gdpr/
Running an algorithmic empire: The human fabric of Facebook (14.06.2017)
https://edri.org/running-an-algorithmic-empire-the-human-fabric-of-facebook/
Letter sent to Google
https://www.sharefoundation.info/wp-content/uploads/Law-on-Data-Protection-in-Serbia-New-legal-obligation-for-Google.pdf
Letter sent to Facebook
https://www.sharefoundation.info/wp-content/uploads/Law-on-Data-Protection-in-Serbia-New-legal-obligation-for-Facebook.pdf
(Contribution by EDRi member SHARE Foundation, Serbia)