Holiday must reads – our best of 2017
The year 2017 has been a busy one. We've been fighting the censorship machine, supporting the adoption of a strong ePrivacy Regulation, working towards a balanced approach to law enforcement online and defending data protection in the context of trade negotiations. We also published 221 articles on our website – to sum up the most important events and developments of the year, here a selection of the most popular ones.
We hope you will enjoy reading them!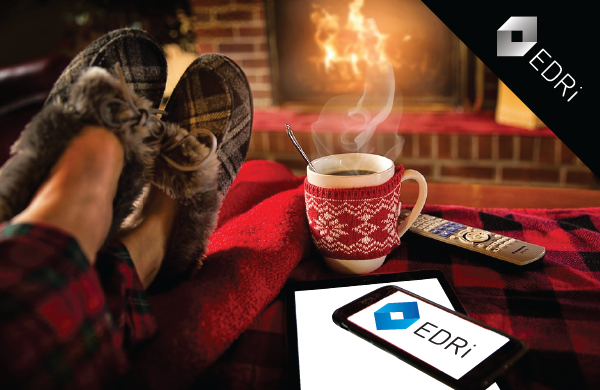 Leaked document: EU Presidency calls for massive internet filtering (06.09.2017)
At the end of August, EDRi member Statewatch leaked a document that revealed that Estonia's EU Presidency has been pushing the other Member States to strengthen indiscriminate internet surveillance and was working hard to push the Commission's original proposal for the new copyright Directive further into the realms of illegality.
https://edri.org/leaked-document-eu-presidency-calls-for-massive-internet-filtering/
Last-ditch attack on e-Privacy Regulation in the European Parliament (24.10.2017)
In October, some Members of the European Parliament tried to overturn progress made on the e-Privacy Regulation.
https://edri.org/last-ditch-attack-on-e-privacy-regulation-in-the-european-parliament/
UN Rapporteur demands respect for freedom of expression online (14.06.2017)
In June, the United Nations Special Rapporteur on the promotion and protection of the right to freedom of opinion and expression, David Kaye, released a new report, which gave an overview of the problems for freedom of expression and opinion in the Telecommunications and Internet Access Sector.
https://edri.org/un-rapporteur-demands-respect-for-freedom-of-expression-online
School of Rock(ing) Copyright 2017: (Re-)united to #fixcopyright! (15.11.2017)
In September and October, EDRi, Communia and Wikimedia co-organised a series of copyright-related workshops: School of Rock(ing) Copyright. The goal of the workshops was to engage local activists, researchers and associations interested in copyright to create new spaces of action at the national and EU level.
https://edri.org/school-of-rocking-copyright-reunited
No, you can't enjoy the music you paid for, says EU Parliament Committee (05.07.2017)
In July, a leaked European Parliament document exposed some of the most bizarre suggestions yet in the debates around the proposed new copyright rules in Europe.
https://edri.org/no-you-cant-enjoy-the-music-you-paid-for-says-eu-parliament/
Recklessly unclear Terrorism Directive creates significant risks for citizens' security (16.02.2017)
In February, the European Parliament voted in favour of the EU Directive on combating terrorism. Weak, unclear, ambiguous wording in the Directive presents dangers for the rule of law, the right to privacy and freedom of opinion and expression.
https://edri.org/recklessly-unclear-terrorism-directive-creates-significant-risks-citizens-security/
Illegal surveillance against civil society continues in Macedonia (22.02.2017)
At the beginning of the year, Macedonian civil society organisations advocating for human rights and democracy came under increasing pressure by the authorities. They had previously been caught up in use of the state apparatus for massive illegal surveillance, including wiretapping of activists.
https://edri.org/illegal-surveillance-against-civil-society-continue-in-macedonia
AVMS Directive: It isn't censorship if the content is mostly legal, right? (27.04.2017)
During the first half of 2017, we struggled with the reform of the Audiovisual Media Services Directive (AVMSD). After going through several legislative stages, the AVMSD is now being negotiated in trilogues.
https://edri.org/avmsd-it-isnt-censorship-if-the-content-is-mostly-legal/
PNR: EU Court rules that draft EU/Canada air passenger data deal is unacceptable (26.07.2017)
In July, the Court of Justice of the European Union (CJEU) confirmed that the EU/Canada deal on collection of air travellers' data and sharing breaches European law. This is the third time that the European Court has ruled against arrangements for mandatory and indiscriminatory storage of personal data.
https://edri.org/pnr-eu-court-rules-draft-eu-canada-air-passenger-data-deal-is-unacceptable/
Cross-border access to data: EDRi delivers international NGO position to Council of Europe (18.09.2017)
In September, a global coalition of civil society organisations submitted to the Council of Europe its comments on how to protect human rights when developing new rules on cross-border access to e-evidence. The Council of Europe is currently preparing an additional protocol to the Cybercrime Convention.
https://edri.org/cross-border-access-data-edri-delivers-international-ngo-position-council-europe/
EU Commission on FOI request: Incompetence or ill-intent? (31.05.2017)
The European Commission had major problems to respond to our freedom of information (FOI) request to access related to industry lobbying in Brussels surrounding the copyright reform.
https://edri.org/eu-commission-on-foi-request-incompetence-or-ill-intent/