Huawei captures Balkan's hearts and minds
EDRi member Citizen D reveals Huawei's lobbying practices in Slovenia, where media outliets are siding with the Chinese tech company, whilst ignoring the company's human rights violations in China and the development of a city surveillance system in Belgrade.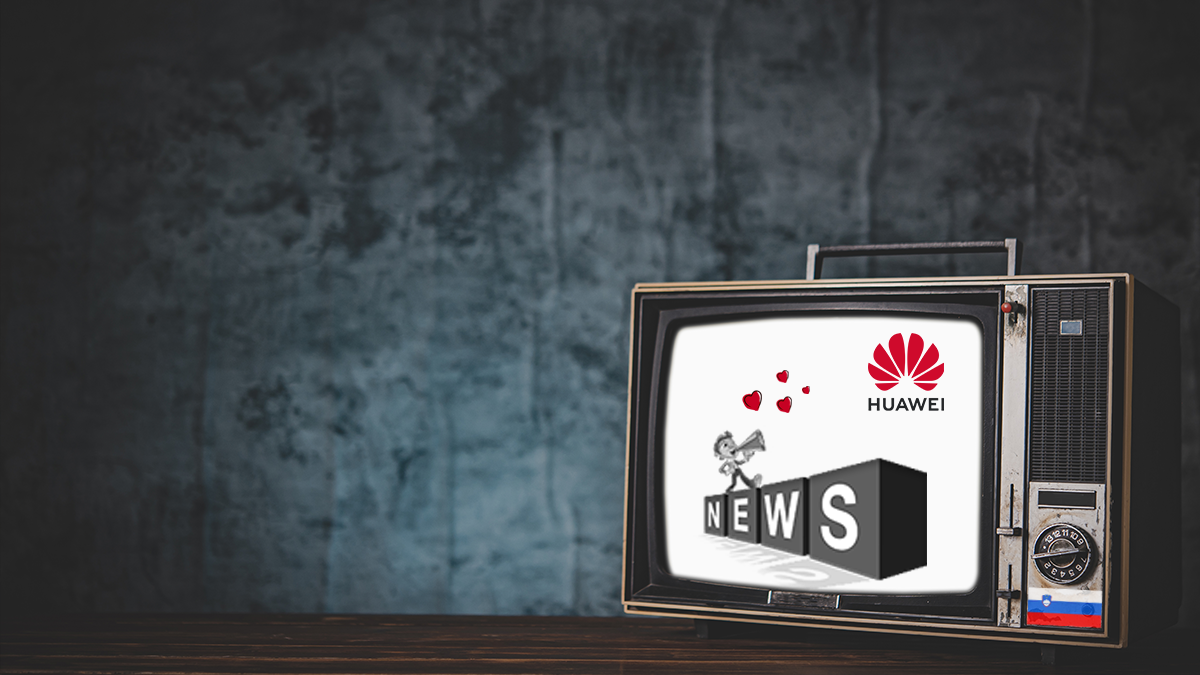 In January 2021, the Slovenian media landscape was filled with reports about Huawei. The media did not however mention Huawei's human rights violations in China where the company was helping authorities develop tools of surveillance, but focused instead on a market research that warned against the negative market effects if Huawei would be banned from competing for the 5G tenders in Slovenia. The study was paid by Huawei, but that did not seem to bother most of the Slovenian media outlets that naively copy-pasted the results.
"There are several reasons for that," comments Lenart Kučić, an investigative journalist and media analyst. "Firstly, Huawei hired a very influential and experienced PR agency with established connections to both editors and media buyers. They know what works in Slovenia: how to frame and promote a topic to by-pass most gate-keepers," he explains and continues "charity, technological "solutionism", and buzzwords still provide a perfect mix for attracting media attention."
Kučić also emphasises the role of the pandemic. "The economic situation in most media is also important. The coronavirus pandemic hit their sales (especially in print) and the revenues from advertising dropped significantly. As a consequence, strong advertisers with a clear agenda can buy themselves a lot of media presence because no media company will risk losing them as a client. The publishers and editors are thus tempted to find some way of co-operating (advertorials, soft news …) with Huawei rather that covering the company more critically."
The Slovenian media landscape is not the only place where Huawei is lobbying hard, fighting for its "place under the sun" which has been threatened by the political pressures from the United States of America and their EU allies and the formation of the Clean Networks initiative. Huawei is currently also busy visiting the members of the Slovenian government and parliament trying to influence the shape and form of a new local communication law which could include a ban of certain 5G network equipment providers.
Dušan Caf, director of Digitas Institute sees the connection. "Slovenia is busy preparing a new electronic communications law, transposing this EU legislation. The provisions on the security of electronic communications networks are to be amended with the provisions on telecom equipment suppliers. It is well known that this move is aimed particularly at Huawei and its 5G hardware and software products," he commented.
The Slovenian media reports are generally favorable to Huawei. There is no mention of the development of a city surveillance system in Belgrade where the local Serbian authorities are working hand in hand with Huawei. Neither is there mention of the facial recognition technology developed by Huawei in China, where the tech is being used to surveil the Muslim minority. But this is not specific to Slovenia – China's influence in Eastern Europe has been spreading for quite some time, as AP and Guardian report.
Kučić explains: "There are no specialised tech journalists left in mainstream and general interest media in Slovenia. Technology news is mostly left to daily generalists who do not have knowledge nor time to dig into complex issues about Huawei's social, economic, and (geo)political role."
The conversation on the importance of digital sovereignty and the influence of global giants in this part of the region is lacking. Currently Slovenia's political parties see no political capital in objecting these deals. At the same time the current media and public discussions are more concerned with the fake news around 5G and antivaxx conspiracy theories leaving the gates are wide open to powerful, manipulative companies.
(Contribution by Domen Savič, CEO at Citizen D)