Is Telefónica offering real transparency and control?
Our data is extremely precious for technology companies. Internet and telecommunications services host and process huge amounts of personal data of their clients, based on often vague and confusing terms of service. The clients are rarely properly informed on what their data are being used for.
On 27 February, at the Mobile World Congress (MWC), Spanish telecommunications service provider Telefónica presented its project AURA, which it hopes to use to grab its share of data. AURA is an app that gives Telefónica's clients "the possibility of managing their relationship with the company based on cognitive intelligence". It processes personal data of the telecoms service provider's clients and creates profiles of them. According to Telefónica, its clients will be able to access their data through the AURA app to check it and to decide whether they want to give a permission to share it with other internet giants.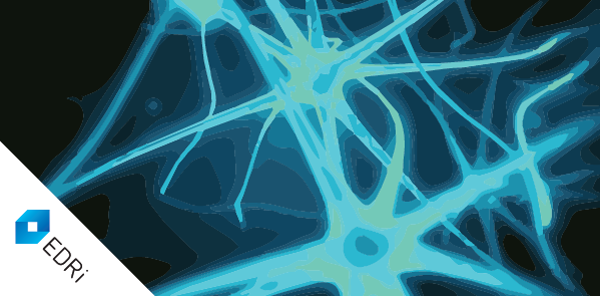 The fact that clients can access their data and consult on it is something positive. However, according to the Spanish data protection law, we should also be able to demand that such data is not being processed at all without our consent.
As a telecommunications service provider, Telefónica collects data on its clients' bills, messages and calls, payments, and so on. It also has access to the data of the masts to which clients' devices connect when they are using their mobile (thereby producing location data), which web pages and services they visit and for how long, how many and what devices are connected to their router, and in some cases also which TV channels they are watching, and which series and movies they prefer. By processing the collected data with the artificial intelligence it has developed in collaboration with Microsoft, Telefónica can build profiles of its clients. By combining and analysing this data, it can create completely new data and draw new conclusions on its clients' potential and probable behaviour.
Telefónica claims that its clients have the power to choose whether to share their data with third parties or not. It is yet to be seen how it will ask for this consent: in a clear and transparent manner, or pushing aggressively to accept the terms under which the data is shared, in exchange for attractive features or services. There is also a huge difference between sharing and having access to raw data and having access to the outputs of the analysis of that data.
Telefónica tries to, naturally, highlight the benefits of AURA. However, much will depend on the real choices being offered to individuals, the transparency that will be provided to them and control that can be exercised by them.

Aura: Telefónica process and trade with your data while proclaims itself "warden" of your personal information
https://xnet-x.net/aura-telefonica-procesa-negocia-tus-datos/
Telefónica presents AURA, a pioneering way in the industry to interact with customers based on cognitive intelligence
https://www.telefonica.com/es/web/press-office/-/telefonica-presents-aura-a-pioneering-way-in-the-industry-to-interact-with-customers-based-on-cognitive-intelligence