New UK counter-terrorism law limits online freedoms
The Counter-Terrorism and Border Security Act 2019 became law in the United Kingdom (UK) in February, after passing through UK parliament with less debate than many had hoped, while Brexit dominated the political agenda. The new law is problematic in many ways, including the way in which it limits freedom of expression and access to information online. It also creates extensive new border security powers, which include accessing information on electronic devices.
The draft law was widely criticised by civil society organisations, which led to some changes to the text. However, the changes were limited and did not do enough to safeguard freedom of expression and access to information.

The new law criminalises publication of pictures of clothes, symbols, or for example of a flag in a way that raises "reasonable suspicion" – an expression that leads into a low legal threshold – that the person publishing the picture is a member or supporter of a terrorist organisation. "Publication" includes posting on social media pictures or video that have been taken privately at home. This could be, for example, a selfie with a poster in the background that shows the symbol of a terrorist organisation.
As previously reported in the EDRi-gram, parliament's Joint Committee on Human Rights found that this clause "risks a huge swathe of publications being caught, including historical images and journalistic articles". United Nations rapporteur Fionnuala Ní Aoláin, in a submission that expressed serious concerns about the draft law, found that the clause risks criminalising "a broad range of legitimate behaviour, including reporting by journalists, civil society organizations or human rights activists as well as academic and other research activity."
A related problem is that the UK authorities have admitted that at least 14 organisations that are currently listed as terrorist organisations do not meet the criteria for being on the list.
Another clause makes it a crime to watch or otherwise access information online that is likely to be useful to a person committing or preparing acts of terrorism. It also includes, for example, watching the content over the shoulder of another person who is sitting by a computer.
After debates in parliament, the government agreed to make a change, which states that working as a journalist or carrying out academic research is an acceptable excuse for accessing material online that could be useful for terrorism. This was a positive change, but not nearly sufficient, and the clause is still very problematic. No terrorist intent is required, and if someone for example watches a terrorist video online because she or he wants to understand why people might be drawn to terrorism, the person risks a long prison sentence.
The law also introduces wide new border security powers connected to a new and vaguely defined crime of "hostile activity". Under the new powers, anyone can be stopped on the border, even if there are no suspicions that the person has been involved in hostile activity, and it's a crime not to answer questions by the border officers or hand over to them requested information. A draft code of practice, which will guide how border officers use the powers, specifies that information "may include passwords to electronic devices". During the first hour of questioning there is no right to a lawyer.
How this deeply concerning piece of legislation will work in practice remains to be seen. We fear that vague and overbroad provisions lead to arbitrariness and discrimination affecting human rights defenders, journalists, or ethnic minority groups on the grounds of mere suspicion.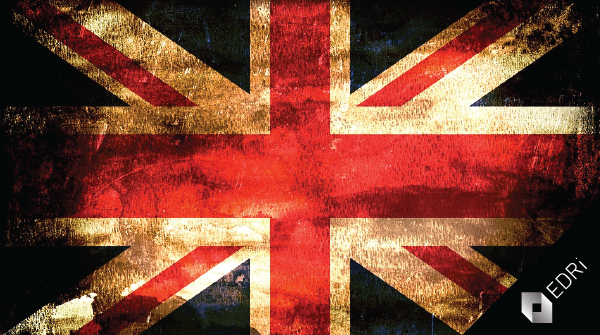 Index on Censorship
https://www.indexoncensorship.org/
UK counter-terrorism law would restrict freedom of expression (26.09.2018)
https://edri.org/uk-counter-terrorism-law-would-restrict-freedom-of-expression/
(Contribution by Joy Hyvarinen, EDRi observer Index on Censorship, the United Kingdom)