School of Rock(ing) Copyright 2017: (Re-)united to #fixcopyright!
In September and October 2017, EDRi, Communia and Wikimedia co-organised a series of copyright-related workshops: School of Rock(ing) Copyright. The goal of the workshops was to engage local activists, researchers and associations interested in copyright to create new spaces of action at the national and European Union (EU) level.
The first School of Rock(ing) Copyright workshop was organised in Poland in November 2015. It was a success, and demand for similar opportunities to gather together activists working on copyright issues around Europe was obvious. This year the events took place in Slovenia, Hungary and Portugal, and were organised in collaboration with local partners: the Intellectual Property Institute in Slovenia, in Hungary, Center for Independent Journalism, and Direitos Digitais in Portugal.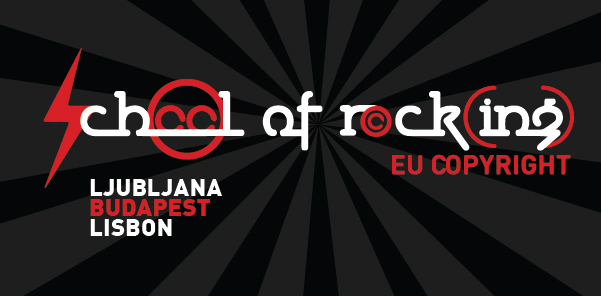 Upload filters, exception for education, freedom of panorama
Many questions were raised about the ongoing EU copyright reform: Where will the proposed upload filter lead us? How to make sense of the exception for education? Will we have freedom of panorama  around the EU?
Apart from analysing the key aspects of the draft copyright Directive, we also explored general copyright topics, such as users rights exceptions and limitations, and Digital "Restriction" Management systems, as well as advocacy strategies. We discussed how copyright policies affects users in their daily lives, how Directives are implemented in each EU Member State, and what other copyright laws are already in place at the national level.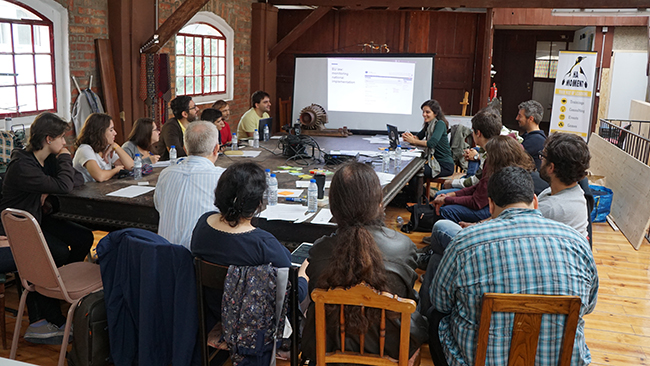 Image: School of Rock(ing) Copyright workshop in Lisbon
On top of that, we took special care to explain the entangled EU lawmaking process and how a citizen can impact that process. In order to do this, during our EU role playing game, participants played the EU Council, Members of the European Parliament (MEPs) or lobbyists/advocates and "passed" a new piece of copyright legislation. During the game, they experienced real situations like the need to agree on a text because of an approaching deadline, having to compromise with different political groups or with other States, and listening to all kind of stakeholders who want to influence the process in one way or another. The role play proved to be engaging, as – activists took their roles seriously and negotiated hard on behalf of the Member State they represented, or fought for monopolised internet as corporate lobbyists – and offered the participants an authentic and concrete "Brussels Maze" experience.
United to #fixcopyright!
Many were intrigued by the different steps of the legislation. The workshop gave them tools on how to get involved in the complicated decision making processes, and to make their voice heard in Brussels, Ljubljana, Budapest and Lisbon. During the one and a half days of workshops, one question was repeatedly asked: How can we help to fix copyright? We analysed different online campaigns to contact Members of the European Parliament (MEPs) while recalling the need to also contact national governments, since they are an essential part of the EU decision process. By analysing different steps of a campaign we defined the key points of organising successful campaigns and preparing the right campaign messaging.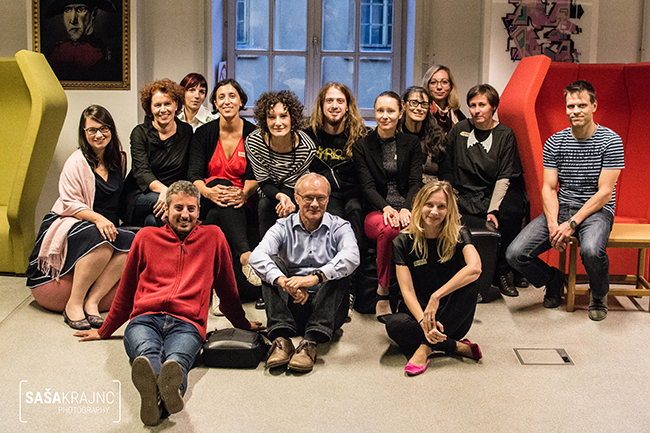 Image: School of Rock(ing) Copyright participants in Ljubljana
The experiences in the School of Rock(ing) Copyright helped to create new connections in the countries where the workshops were organised. They will also help to fill in the gap between those Member States and Brussels. With these new voices, we expect to be able to shift the current unsustainable views of the Estonian Presidency and the ongoing discussions on the final text in the Committee on Legal Affairs (JURI) that leads the copyright reform in the European Parliament towards the direction that respects the rights and values of European citizens and creators.
The School of Rock(ing) EU Copyright 2017 (17.08.2017)
https://edri.org/sorc2017/
Copyright reform: Document pool
https://edri.org/copyright-reform-document-pool/
The Copyright Reform – a guide for the perplexed (02.11.2016)
https://edri.org/copyright-reform-guide-for-the-perplexed/
Activist Guide to the Brussels Maze
https://edri.org/files/activist_guide_to_the_EU.pdf
(Contribution by Diego Naranjo, EDRi)