FIPR: Advocacy against the 'Database State'
In this blogpost published on the occasion of the 15th anniversary of EDRi we present our member FiPR.
The Foundation for Information Policy Research (FIPR) is the leading think tank for Internet policy in Britain and was established in May 1998.
FIPR's biggest win to date came in 2010 when the new UK coalition government abolished a number of systems against which we and other NGOs had campaigned. The headline was the abandonment of the previous government's ID card proposals, which a wide range of NGOs and others had opposed.
A more specific victory for FIPR was the abandonment of two children's database systems that were also under construction:
Contactpoint, a "junior ID card system" and would share all childrens' medical, school and other records between public sector workers,
eCAF, a database specifically for social workers.
The first of these was abolished when the Conservative-Liberal coalition government took power and the second following a formal review by Professor Eileen Munro, a member of FIPR's Advisory Council.
In 2009, FIPR produced a report, Database State , for the Joseph Rowntree Reform Trust, a key liberal and Quaker charity, that criticised a number of government IT systems for being unsafe and illegal. This report became Liberal Democrat policy, and once they took power, some of it was implemented.
FIPR's first report on the controversial children's databases was for the UK Information Commissioner in 2006. It laid the groundwork for the subsequent report for the Rowntree Trust.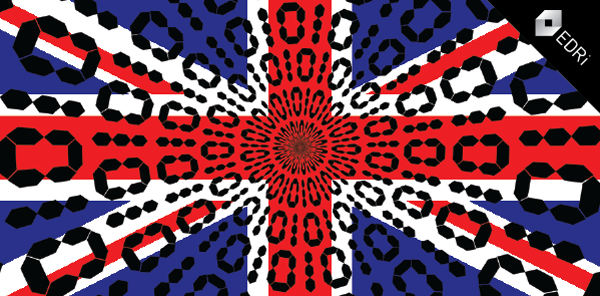 FIPR report on children's databases – likely to harm rather than help (22.11.2006) https://edri.org/edrigramnumber4-22fipr-children-database/
FIPR workshop on snooping-laws in the UK (22.11.2003) https://edri.org/edrigramnumber21fipr-workshop-snooping/
FIPR campaign against new copyright directive (05.10.2005) https://edri.org/edrigramnumber3-20ipred/