UK Digital Economy Act: Millions of websites could be blocked
The Digital Economy Act has become law in the United Kingdom. This wide-ranging law has several areas of concern for digital rights, and could seriously affect privacy and freedom of expression of internet users.

One of the main concerns is that it will compel legal pornographic websites to verify the age of their users. The British Board of Film Classification (BBFC) has been given the power to fine or instruct ISPs to block websites that fail to provide age verification, which could mean that thousands of websites containing legal content could be censored.
On 10 May 2017, EDRi member Open Rights Group (ORG) received a response to their Freedom of Information (FOI) request on the correspondence between BBFC and MindGeek, the company developing age verification technology. The response revealed that for the Digital Economy Bill to be effective in preventing children from accessing pornography, the government would need to block over four million websites.
The law will also extend the maximum prison sentence for online copyright infringement to ten years. ORG has raised concerns that the wording of this offence is too broad and could in theory be used against file sharers. It could also be exploited by "copyright trolls", that is law firms who send letters to threaten users who are suspected of unauthorised downloading of copyrighted works with the possibility of legal procedures – even though there may not be evidence to support this.
The Digital Economy Act also gives the police the power to disable mobile phones that they believe might be used for crimes. ORG has criticised this power, as it pre-empts criminal behaviour.
Finally, the Act includes new powers for sharing data across government departments. Even if the definitions of these new powers were improved during the parliamentary process, they are still too broad, and leave room for practices that dramatically threaten citizens' fundamental rights to privacy.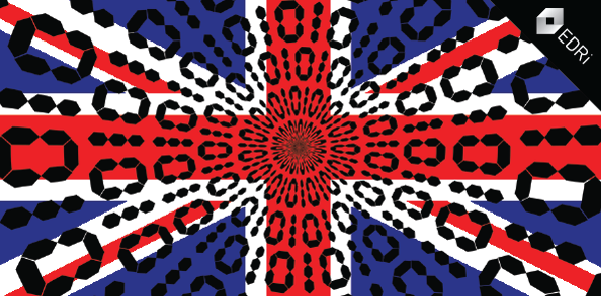 The UK Digital Economy Bill: Threat to free speech and privacy
https://edri.org/the-uk-digital-economy-bill-threat-to-free-speech-and-privacy/
FOI response reveals porn company's proposals for UK to block millions of porn sites
https://www.openrightsgroup.org/press/releases/2017/foi-response-reveals-porn-blocking-proposals
Digital Economy Act: UK police could soon disable phones, even if users don't commit a crime
http://www.independent.co.uk/life-style/gadgets-and-tech/news/digital-economy-act-uk-police-disable-phones-before-crime-users-privacy-snooping-charter-a7717126.html
(Contribution by Pam Cowburn, EDRi member Open Rights Group, the United Kingdom)