15 Apr 2015
On 4 March 2015, the Presidency of the Council of the European Union received the mandate from the Member States to start negotiations with the EU Parliament and the Commission on the "Telecommunications Single Market Regulation", which includes provisions on net neutrality.
The trialogue discussions between the three institutions officially started on 23 March 2015. In order to explain the process, we will be publishing information and analysis in this document pool – complementary to our previous document pool. We'll update this post as the negotiations advance.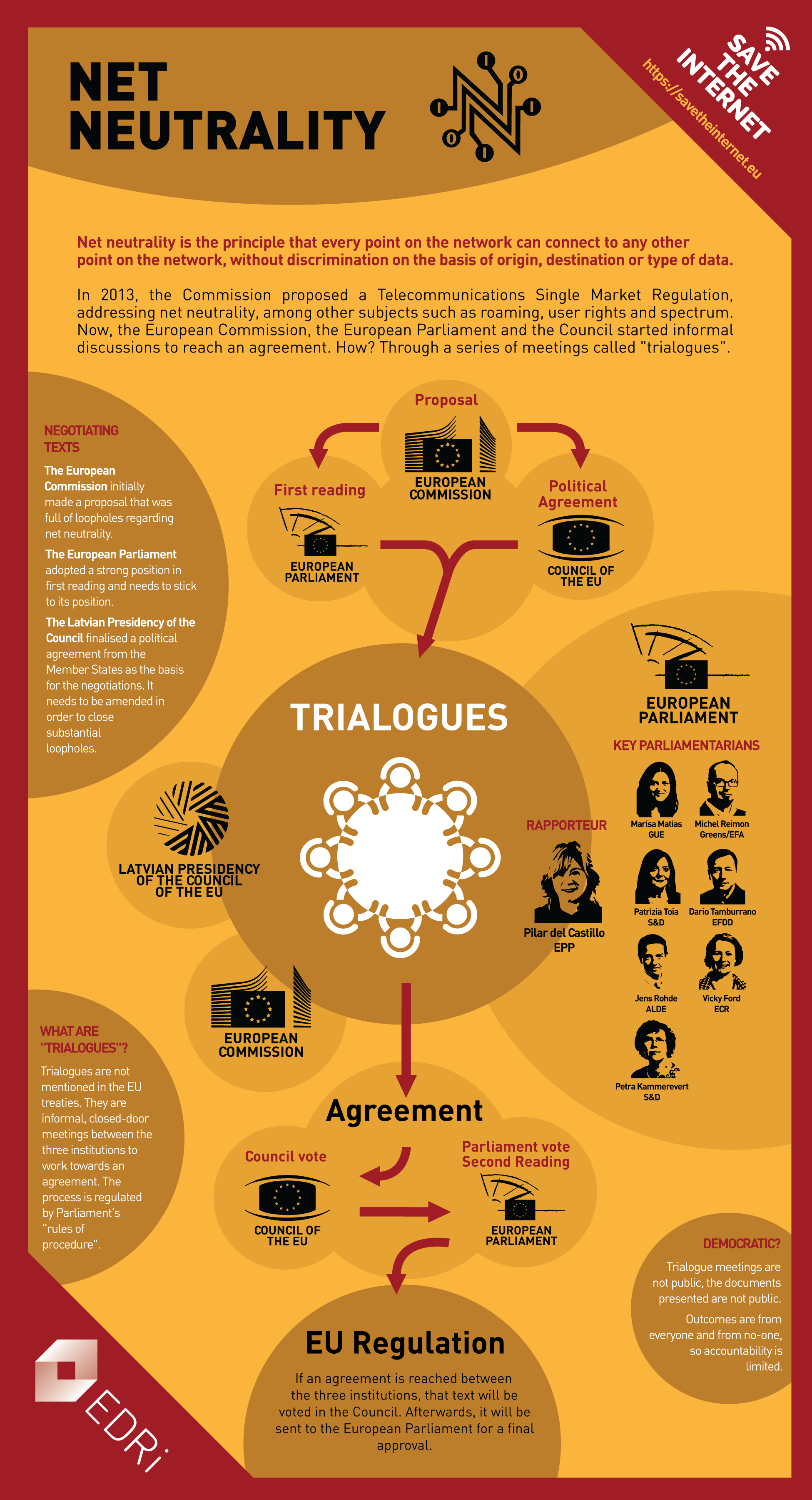 Click here to download the infographics (PDF).
Do you want to help to Save the Internet? Visit http://savetheinternet.eu
For more information on how the EU works, read our Activist guide to the Brussels Maze.

close