About EDRi
European Digital Rights is an association of civil and human rights organisations from across Europe.
Founded in June 2002, the Brussels office re-opened in 2009 and has expanded from one to four employees over the past two years. The Board is composed of three members.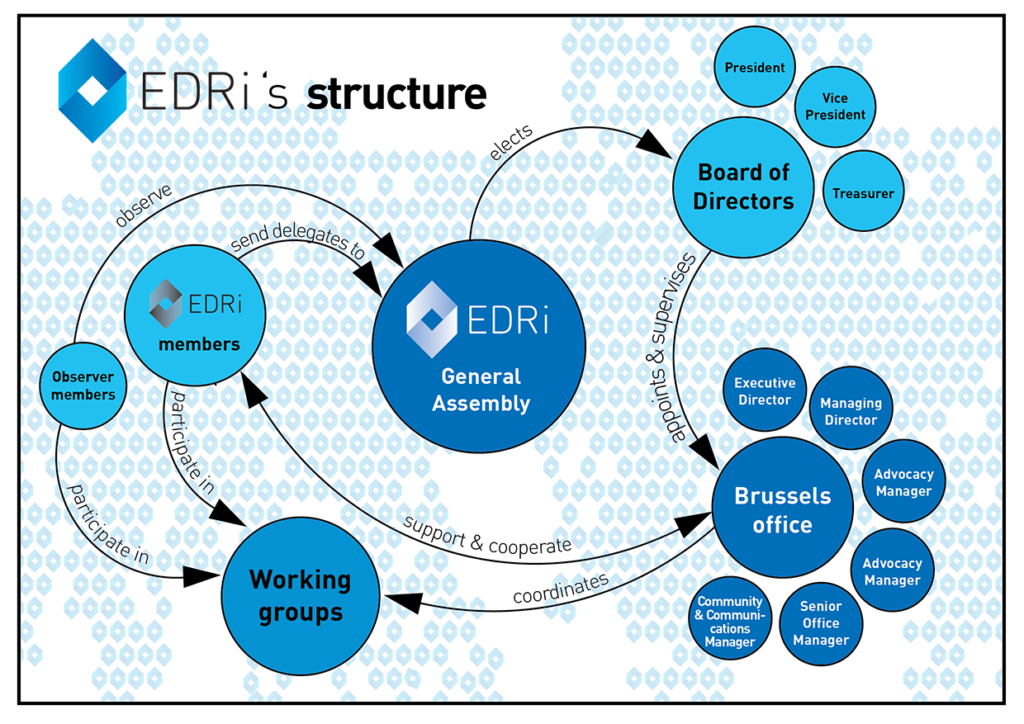 Click on the image to see the organigram in full size
Some examples of regulations and developments that have the attention of European Digital Rights are data retention requirements, copyright and fair use restrictions, cybercrime, filtering and blocking of internet content and notice-and-takedown procedures of websites.
EDRi is an international non-profit association (AISBL) under Belgium law granted by decree Nr7/CDLF/14.853/S of 12 February 2003 and registered in Brussels (n° BE0866.466.752). EDRi is registered in the EU Register of Interest Representatives under the number 16311905144-06. See public profile on the EU Register. The statutes of European Digital Rights are available in English and French.
You can find our corporate fundraising policy here.
Board
President: Andreas Krisch
Verein für Internet-Benutzer Österreichs (VIBE!AT) – Austria
Vice-President: Katarzyna Szymielewicz
Panoptykon – Poland
Treasurer: Ot Van Daalen
Amsterdam – Netherlands
You may reach the board via e-mail at board [at] edri.org
Brussels office
You can get in touch with the Brussels office via e-mail at brussels [at] edri.org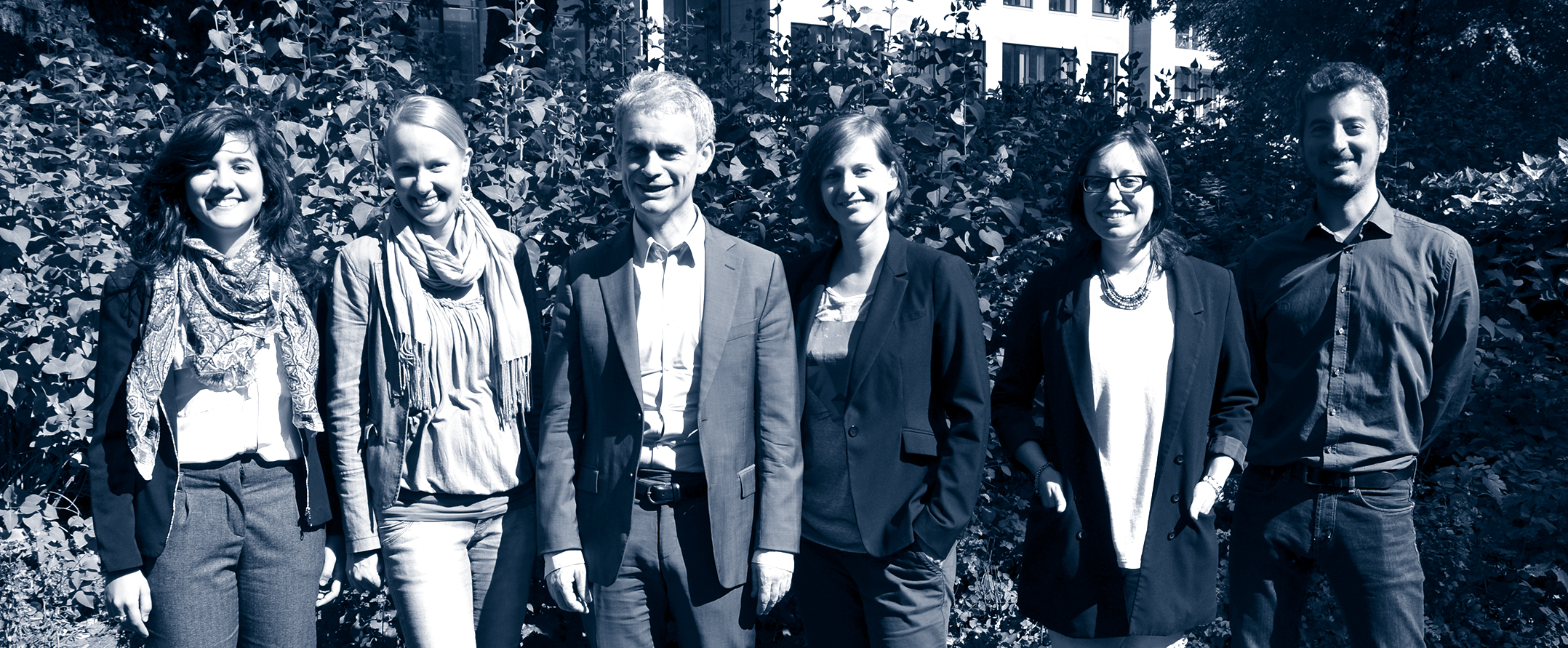 Members
Statutory membership is restricted to not-for-profit, non-governmental organisations whose goals include the defence and promotion of civil rights in the field of information- and communication technology. Organisations that wish to join should contact European Digital Rights via board email or one of its members.
If you are a registered organisation, please download the form ODT – PDF and send it back to office [at] edri.org.
If you are an individual applying for observer status, please download the form ODT – PDF and send it back to office [at] edri.org.
The members of European Digital Rights are (in alphabetic order):
OBSERVERS
Maurice Wessling – The Netherlands
Teresa Hackett, EIFL – Ireland
Gus Hosein, Privacy International – UK / USA
Simon Davies – UK
Aljaz Marn – Slovenia
Marco Ciurcina – Italy
Jonas Maebe – Belgium
David Casacuberta – Spain
Yvonne Ebner – AEDH
Norbert Bollow – Switzerland
Cedric Laurant – Belgium
Jérémie Zimmerman – La Quadrature du Net, France
Simona Levi – Spain, Xnet
Sandra Mamitzsch – AK Vorrat, Germany
Edward Hasbrouck – Papers Please, USA
Rikke Frank Jørgensen – Denmark
Marc Rotenberg – EPIC, USA
Petr Kucera – Czech Republic
Christiana Mauro – Hungary
André Loconte – NURPA, Belgium
Alexander Sander – Germany, NoPNR
Axel Arnbak – Netherlands
Karsten Neumann – Vereinigung für Datenschutz, Germany
Jaromil Denis Roio – Dyne.org, Netherlands
André Meister – AK Zensur, Germany
Nicole Ebber – Wikimedia, Germany
Siim Tuisk – Estonia
Christian Mihr – Reporter ohne Grenzen, Germany
Brian Pellot – Index on Censorship
Djordje Krivokapic – SHARE Foundation, Serbia
Ot van Daalen – Netherlands
Cedric Knight – GreenNet, UK
Meryem Marzouki – France/Tunesia
Erich Moechel- Austria
Maria Świetlik – Poland
Tana Sramkova- SOIT, Slovakia
Leandro – Pangea, Spain