Brussels up close – Experiences from the EDRi exchange programme
Learning and knowing abstractly how the EU works is one thing, seeing it up close and doing advocacy work right there is quite another! I am a Policy Advisor for the Austrian EDRi member organisation "epicenter.works – for digital rights" and, in October 2018, I spent two weeks with the EDRi office in Brussels. My aim was to get a better understanding of EU law making and advocacy.
Having a background in the field of criminology and law, I was excited to start right away with a rather new dossier on cross border access to data in police investigations: the e-Evidence Regulation. We will probably have to work on e-Evidence for a long time and I am glad to have had the opportunity to familiarise myself early on with this dossier and discuss its many flaws – several of which are quite intricate – with the EDRi policy team.

Working in Brussels in person has been a big step forward for me in understanding EDRi's policy work and will enable me to make a better contribution to it in the future. I took part in developing a strategy for proposed amendments that I have started working on during my stay there. As part of EDRi's e-Evidence working group, I will continue this work on both a national and EU level.
In what at times felt like quite a meeting-marathon, I have had the chance to accompany Maryant Fernandez Perez and Chloé Berthélémy to meetings on e-Evidence with several national Permanent Representations to the EU. I also attended an event organised by the German region North Rhine-Westphalia with German European Commission officials, the European Parliament, the German bar association and police forces on the topic.
As if all that was not enough, I was also briefed on and have familiarised myself with the Terrorism Regulation, and the current state of plans for an ePrivacy regulation. On these dossiers I joined Joe McNamee, Diego Naranjo, Yannic Blaschke and Estelle Massée (Access Now) in meetings with companies and stakeholders. It is an important experience to see how different such meetings can be shaped, depending on the strategy (our own or that of our interlocutors), the culture of the country, company or institution, the knowledge of the dossier and the extent of agreement and so on.
It was also instructive to experience EDRi's coordination with its member organisations from the other side and see the planning and communication that goes into the adoption and execution of joint strategies among EDRi and its many members. I want to thank the entire EDRi team for welcoming me warmly and for making the exchange program a truly great experience. Many thanks also to the Digital Rights Fund for the financial support of my travel!
Finally, I want to recommend this exchange to any EDRi member. Sometimes it is small things that matter, like hearing Maryant say in her introductory words of a meeting: "We are here to represent 39 member organisations all over Europe" and see and experience what those words mean in practice. It is a fact I knew, of course, but its effect can seem elusive at times, when working on the fronts of national politics, having Brussels only in the back of one's mind. Therefore, I recommend going to Brussels and seeing from up close how EU politics are made and experience what EDRi is and how it works. Spoiler: EDRi is important and it works best in close cooperation with its members.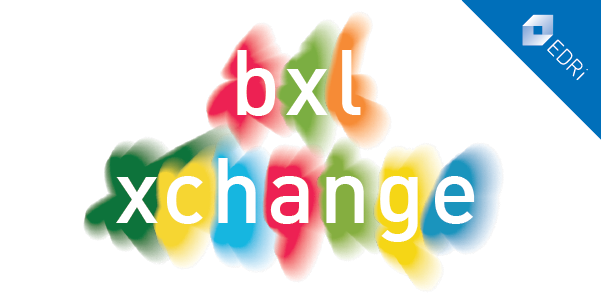 epicenter.works
https://epicenter.works/
12 days of digital rights in Brussels. Was it Christmas?
https://edri.org/12-days-of-digital-rights-in-brussels-was-it-christmas/
EDRi's "Brussels Exchange Programme" – turning theory into practice (07.02.2018)
https://edri.org/edris-brussels-exchange-programme-turning-theory-into-practice/
(Contribution by Angelika Adensamer, EDRi member epicenter.works, Austria)