Civil society calls Council to adopt ePrivacy now
EDRi has joined a letter of 30 representatives from civil society and online industry, to the Ministers in the Telecoms Council, to express the wide support for the ePrivacy Regulation. The letter describes the clear and urgent need to strengthen privacy and security of electronic communications in the online environment, especially in the wake of repeated scandals and practices that undermine citizens' right to privacy and the trust on online services.
The support from privacy-friendly businesses such as Qwant, Startpage, Startmail, TeamDrive, Tresorit, Tutanota, ValidSoft or WeTransfer show the positive implications that ePrivacy will have for a dynamic and innovative European internet industry. The collaboration between organisations defending citizens' rights and industry representatives underlines that both EU citizens and privacy-friendly business models have much to gain from a strong ePrivacy Regulation.
EDRi full-heartedly supports the call of the coalition to the Council of Minister's to finally move the ePrivacy discussion forward, so that a compromise with the European Parliament can be found before the elections in May 2019. If this is achieved, European citizens will benefit from a strong privacy regime and a less intrusive, more dynamic and more innovative EU data economy.
You can find the letter here.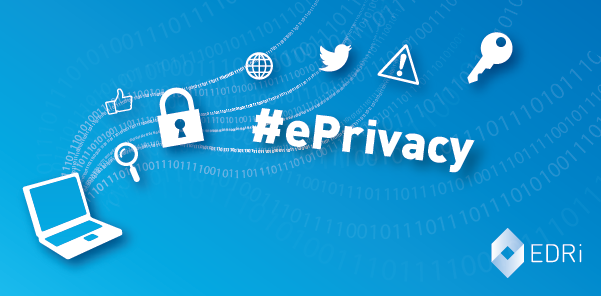 Open letter to EU member states from consumer groups, NGOs and industry representatives in support of the ePrivacy Regulation (03.12.2018)
https://edri.org/files/eprivacy/20181203-Joint-letter-NGO-and-industry.pdf
ePrivacy review: document pool
https://edri.org/eprivacy-directive-document-pool/
Council continues limbo dance with the ePrivacy standards (24.10.2018)
https://edri.org/council-continues-limbo-dance-with-the-eprivacy-standards/