How the online tracking industry "informs" policy makers
Following the entry into force of the General Data Protection Regulation (GDPR), the online advertising industry's lobbying efforts moved to undermining the ePrivacy Regulation proposal.
The ePrivacy Regulation, building on the GDPR, is designed to provide more specific provisions related to privacy and confidentiality of communications in the context of e-communications.

For example, the ePrivacy Regulation will regulate the way in which online tracking companies operate and how the privacy of individuals can be further protected. In this context, lobbying groups for the booming online stalking industry are doing everything they can to label the protection of citizen's privacy rights as harmful for the digital economy. As recent evidence shows, these efforts do not even stop at providing European Union policy makers with information that appears designed to mislead.
In a Euractiv.com op-ed, Dr. Johnny Ryan (Chief Policy & Industry Relations Officer at Brave Software), explained that "research" circulated by lobby group IAB Europe was dubious, at best. The "research" misleadingly misrepresented the revenues collected by European publishers from behavioural advertising, by including the advertising revenues of Google and Facebook – two powerful members of IAB (Google is a direct member, Facebook is taking part through its subsidiary company Atlas) who, in relation to this activity, are clearly not "publishers" in the sense of traditional news outlets.
In this context, it is all the more misleading that the research report spread by the IAB in September 2017 crams tech-giants and media-outlets together into the category of 'publishers'. In an earlier position paper, the IAB stated that the proposed ePrivacy regulation would "derail European digital media outlets by significantly undermining their ability to generate enough revenue to create and provide free online content and services". However, as Dr. Ryan reports, only a fraction of the claimed 10,6 billion euro revenue that European publishers allegedly made with behavioural advertising in 2016 actually goes to journalists and creative content providers.
Actively confusing the revenue of these actual publishers with the vast sums harvested by Google and Facebook through stalking online browsing behaviour (and, we have since learned, staking people's location offline also), appears more than a little cynical. It is also a critical omission of information that reflects badly on the IAB's respect for its oath to provide complete and non-misleading information, which they made as part of their registration for the EU Transparency Register. While the main advocate for companies whose aim it is to monitor European citizens' every step on the internet has proved a flexible attitude to factual reporting in the past, this incident reaches a new level of flexibility with the truth.
EU parliamentarians and EU Member States need to question the supposed 'economic value' of ubiquitous monitoring on their voters. All the more, the evidence should also serve as a warning to the Austrian Council Presidency, which has pledged to "ensure strong privacy protection in electronic communications while also taking into account development opportunities for innovative services". As it has been demonstrated, the alleged 'development opportunities' of behavioural advertising in the EU are mainly to the benefit of advertising duopoly. Will the Austrian presidency live up to its motto of a "Europe that protects" by supporting a strong ePrivacy regime?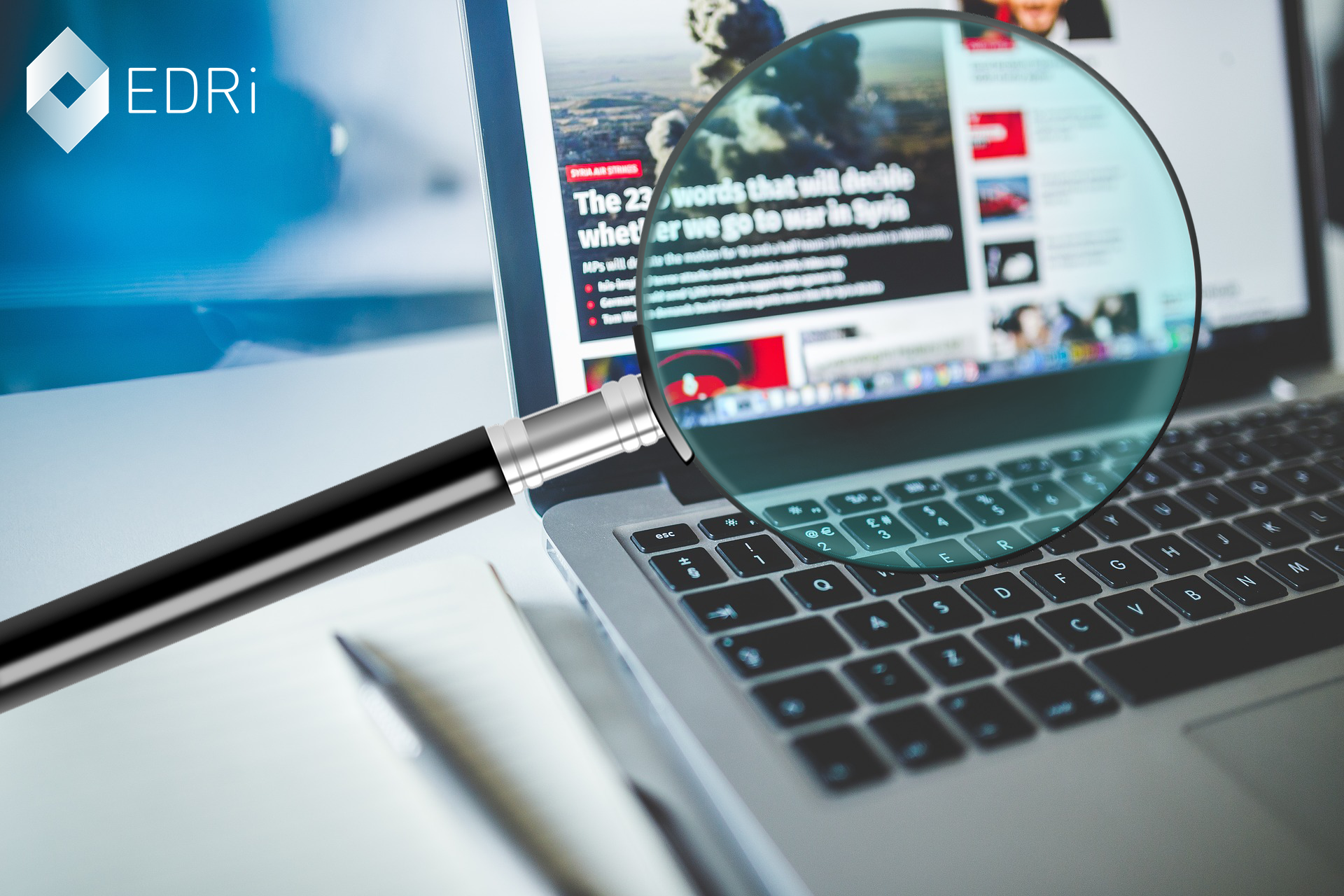 Read more:
ePrivacy: Over-regulation or opportunity? (07.09.2018)
https://www.euractiv.com/section/digital/opinion/eprivacy-over-regulation-or-opportunity/
EU Council considers undermining ePrivacy (25.07.2018)
https://edri.org/eu-council-considers-undermining-eprivacy/
Your ePrivacy is nobody else's business (30.05.2018)
https://edri.org/your-eprivacy-is-nobody-elses-business/
Five things the online tracking industry gets wrong (13.09.2017)
https://edri.org/five-things-the-online-tracking-industry-gets-wrong/
Massive lobby against personal communications security has started (27.07.2016)
https://edri.org/massive-lobby-personal-communications-security-started/
(Contribution by Yanic Blaschke, EDRi intern)