10 Apr 2018
In September 2016 the European Commission proposed a controversial Copyright Directive that, if accepted, will threaten our freedoms online.
The European Parliament Committee on Legal Affairs (JURI) is set to vote on the issue in June, and your action is needed to stop the "censorship machine"!
What can you do?
See the list of JURI Committee members and follow the instructions on savethememe.net to contact an MEP through the free calling tool.
Don't know what to tell them? Use our script to have a few speaking points at hand when you make the call!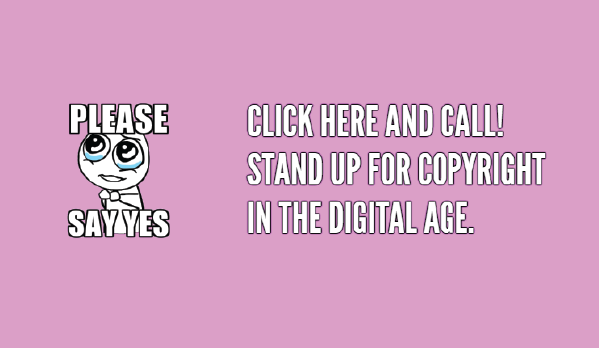 #CensorshipMachine – How will the decision be taken? (19.03.2018)
https://edri.org/censorshipmachine-how-will-the-decision-be-taken/
Time to stop the #CensorshipMachine: NOW! (30.11.2017)
https://edri.org/contact-ep-juri/
The Civil Liberties Committee rejects #censorshipmachine (21.11.2017)
https://edri.org/civil-liberties-committee-rejects-censorshipmachine/
Proposed internet filter will strip citizens of their rights: Your action is needed! (28.03.2018)
https://edri.org/proposed-internet-filter-will-strip-citizens-of-their-rights/
Copyright reform: Document pool
https://edri.org/copyright-reform-document-pool/
Our Freedom of Speech Is Threatened by the European Copyright Proposal – Here's How
(29.03.2018)
https://www.liberties.eu/en/news/ec-delet-article-thirteen/13097
Say No to Online Censorship in Europe! (09.03.2018)
https://www.liberties.eu/en/campaigns/protect-free-speech-campaign-online-censorship/249
5 Devastating Effects of the EU's Copyright Proposal (29.03.2018)
https://www.liberties.eu/en/news/5-devastating-effects-of-the-eu-copyright-proposal/14659